This post contains affiliate links, which means I might make a small commission if you make a purchase. This does not affect your cost. Thank you!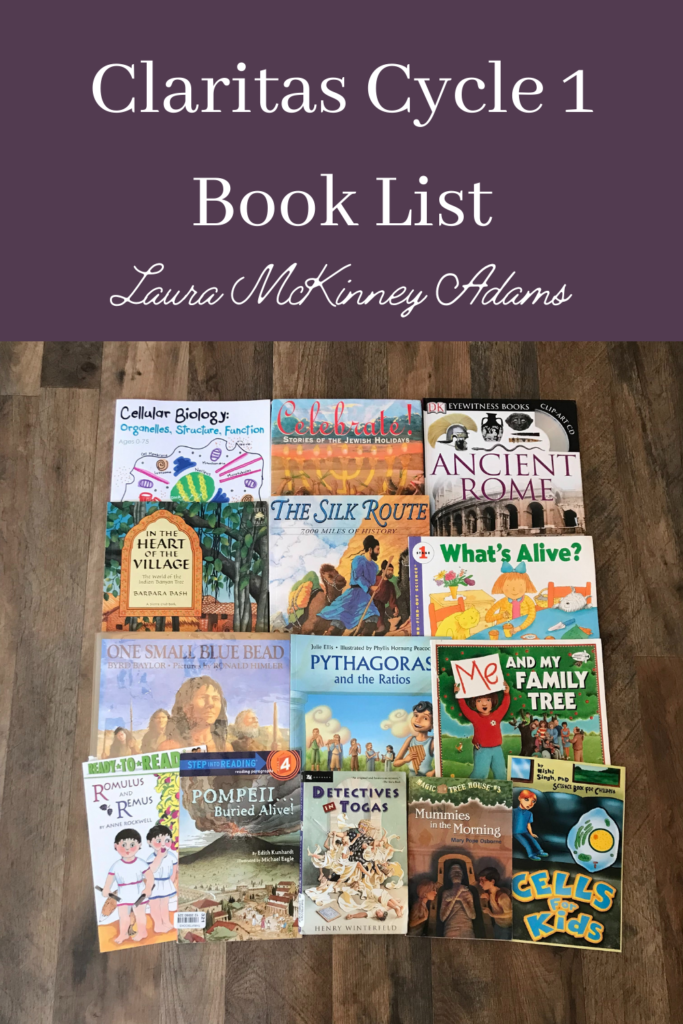 In the fall of 2022, our family will begin Claritas Cycle 1. The history spans creation to the fall of Rome. Science topics include plants, animals, and the human body.
As I've planned out our school year, I've compiled the following Claritas Cycle 1 book list. Before we begin, I want to give a couple of caveats.
We are definitely not going to read every book on this list. This is meant to be used as a menu. Select what works for you and don't stress about the rest.
When we use this list, my children will be in 1st grade and pre-K. Accordingly, my selections are skewed towards a younger demographic. Claritas Cycle 1 can be used with older children as well, and you would want to add some more advanced books in that scenario.
Check your library! Ours has many of the books on this list.
With that said, I hope this is helpful to you. There isn't much on the internet about using Claritas, but it's a great (and affordable!) program.
Week 1:
Week 2:
Week 3:
Week 4:
Week 5:
Week 6:
Week 7:
Week 8:
Week 9:
Week 10:
Week 11:
Week 12:
Week 13:
Week 14:
Week 15:
Week 16:
Week 17:
Week 18:
Week 19:
Week 20:
Week 21:
Week 22:
Week 23:
Week 24:
Week 25:
Week 26:
Week 27:
Week 28: