This post contains affiliate links, which means I might make a small commission if you make a purchase. This does not affect your cost. Thank you!
Disclosure: I received this complimentary product through the Homeschool Review Crew.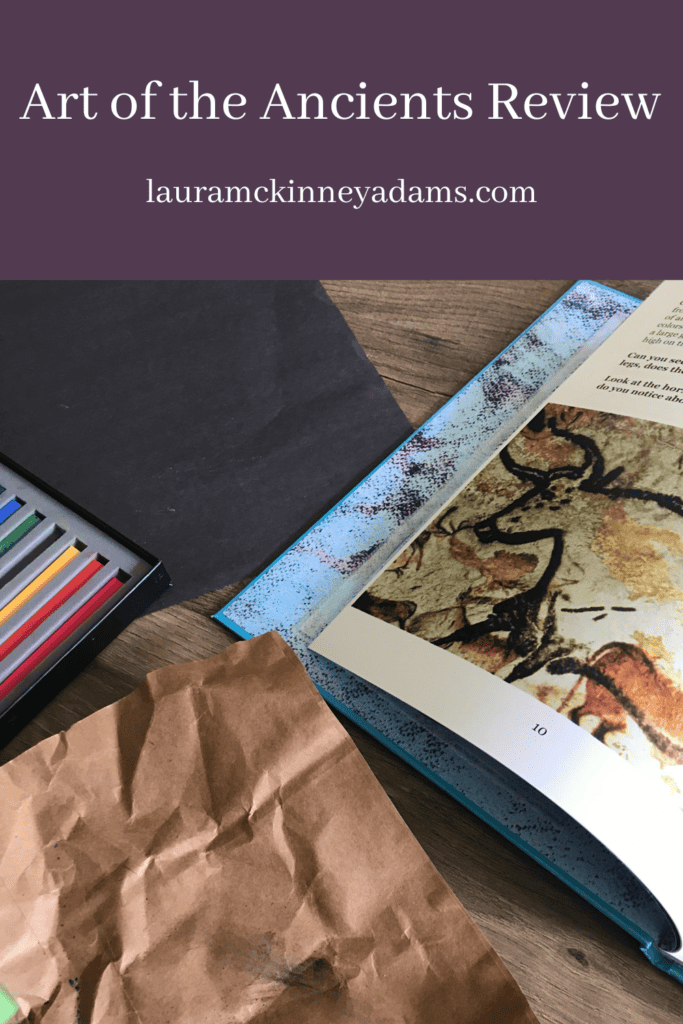 ARTistic Pursuits offers art curriculum for homeschoolers of all ages. My 6 year old son used Art of the Ancients, Vol. 2, which is a part of the ARTistic Pursuits series for grades K-3.
We chose to participate in the Art of the Ancients review because it corresponds to our history studies this year. There are 8 volumes in the K-3 series, with each focusing on a different time period or geographical location. Art of the Ancients covers European, Near Eastern, Minoan, Egyptian, Greek, Etruscan, and Roman cultures.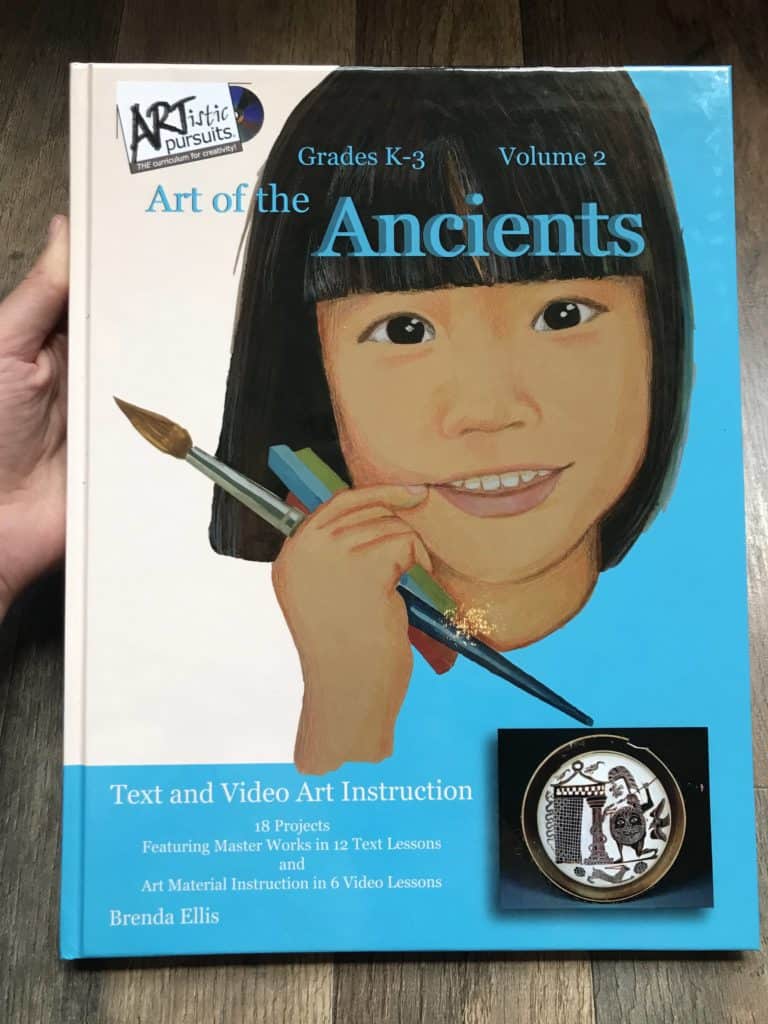 I am so impressed with the quality of the book and the online course! The book is a glossy hardcover with colorful pictures. Images are included of each step in the art projects. The images of master works of art add a nice touch. I like to have hard copies of art for my children to peruse, rather than having them look them up online.
My strengths lie more with the performing arts than the visual arts, but I found the project instructions easy to follow.
Brenda Ellis teaches the online course. The videos are brief, but informative. There are close up shots of the instructor doing the project, so you can observe exactly how to use soft pastels or other unfamiliar mediums. She has a calm and encouraging demeanor.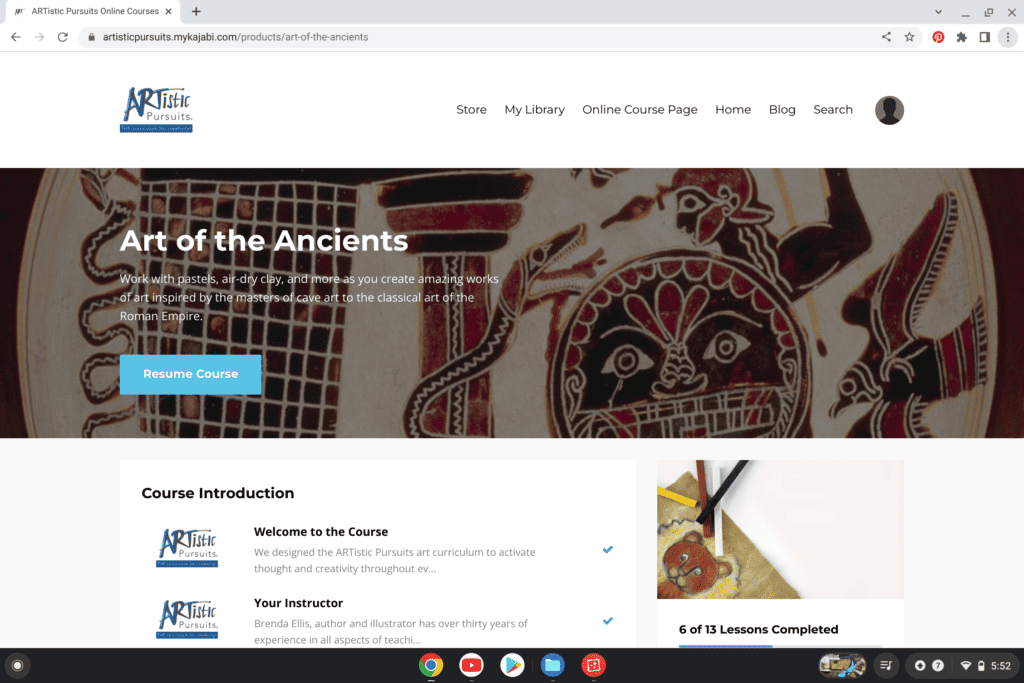 Each lesson contains information about historical art methods and a project for the student to complete. There are 18 lessons in the course. We will do one lesson a week and finish in one semester.
To implement the course, you need to order art supplies. A list is included in the book, but it would probably be easiest just to order the package from ARTistic Pursuits. While you're waiting for your art supplies to arrive, you can complete the first lesson, which only requires paper and pencil.
My son enjoyed learning about depictions of animals in ancient art. He drew this goat inspired by a cave painting in the first lesson. I liked how he included the goat's horns.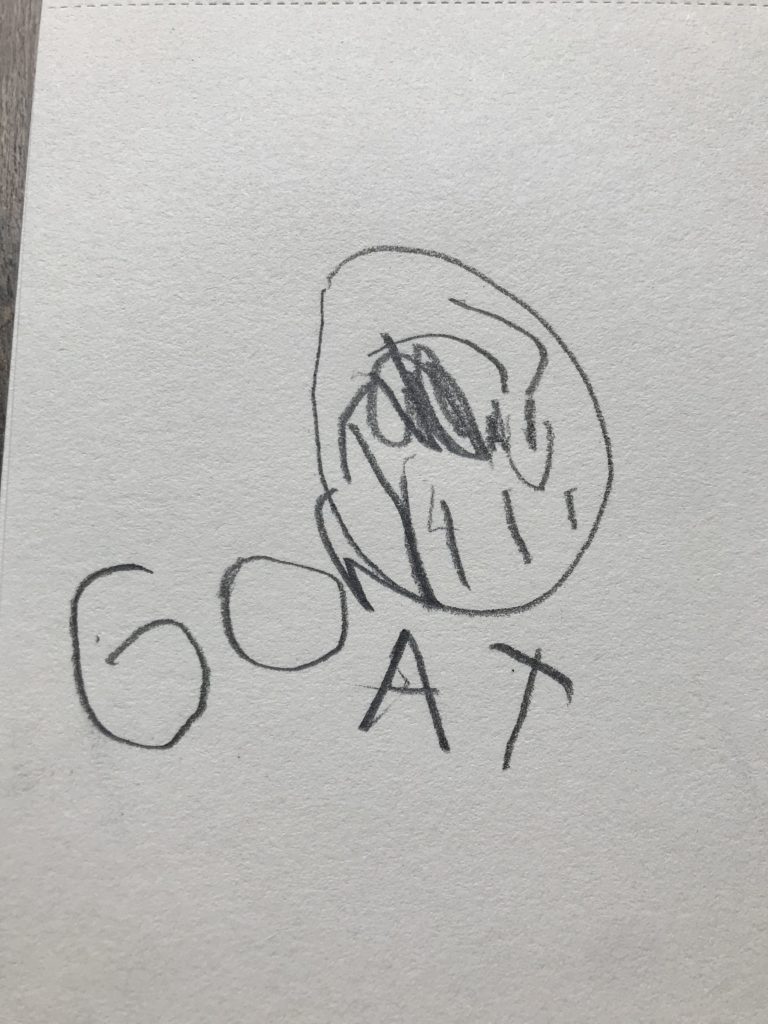 We used a lot of new-to-us mediums, such as soft pastels. The effect they create is lovely!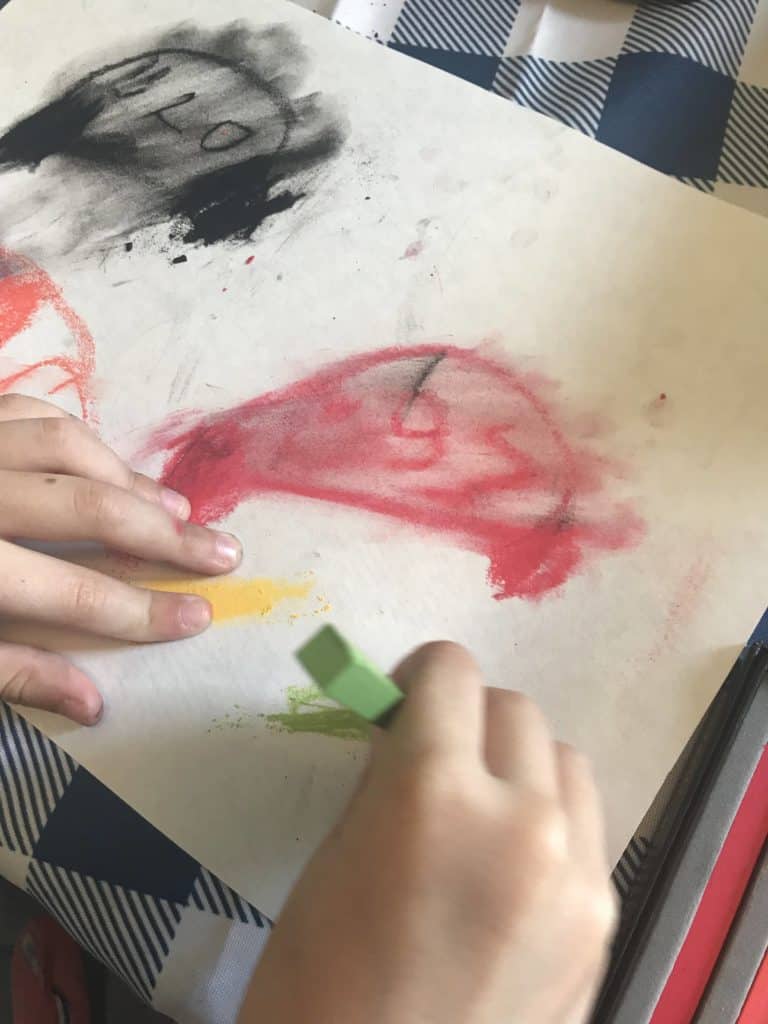 I love how the emphasis is not on talent, but on exploration. In an art curriculum for the early elementary grades, I feel this is most appropriate!
Since we used high quality art materials, I did the lessons with my 6 year old while his younger siblings were asleep. The textbook and the online course are non-consumable, so they could be saved and re-used with younger siblings.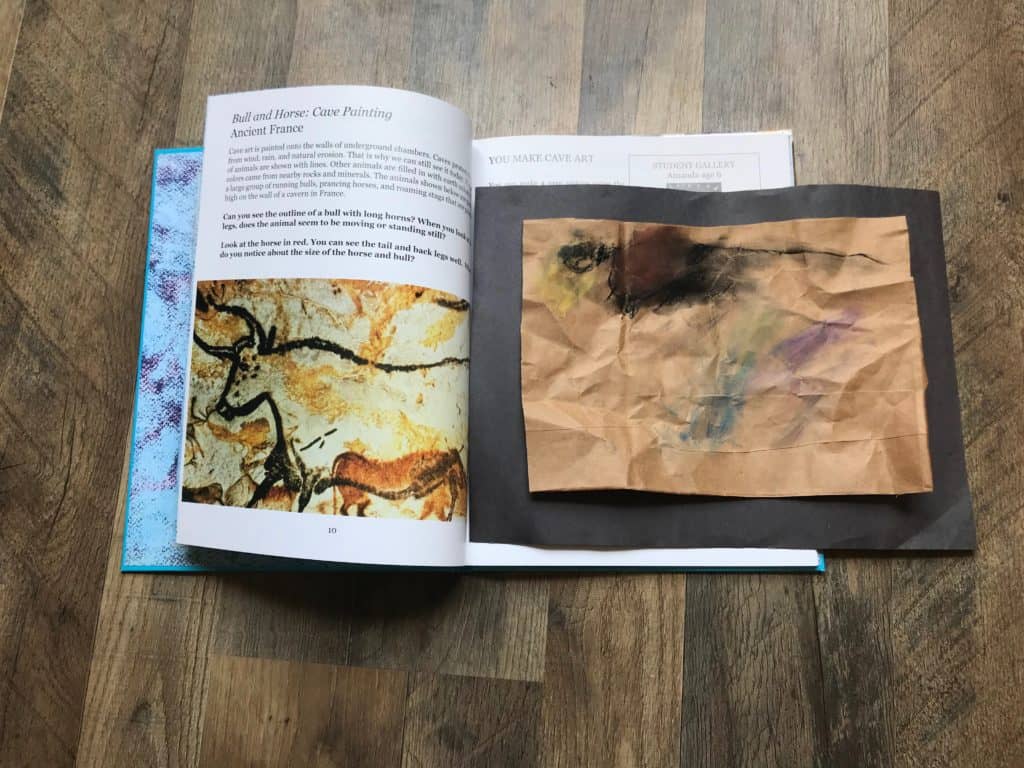 My little guy loved crumpling the paper to create the ancient effect in this project.
Overall, we really enjoyed our Art of the Ancients review, courtesy of ARTistic Pursuits and recommend it wholeheartedly! To see what my Crew compatriots thought, visit the Homeschool Review Crew.