Would you like to be email friends?
I would love to have you in my email community, where you will receive exclusive content, book recommendations, and bits of truth, goodness, and beauty.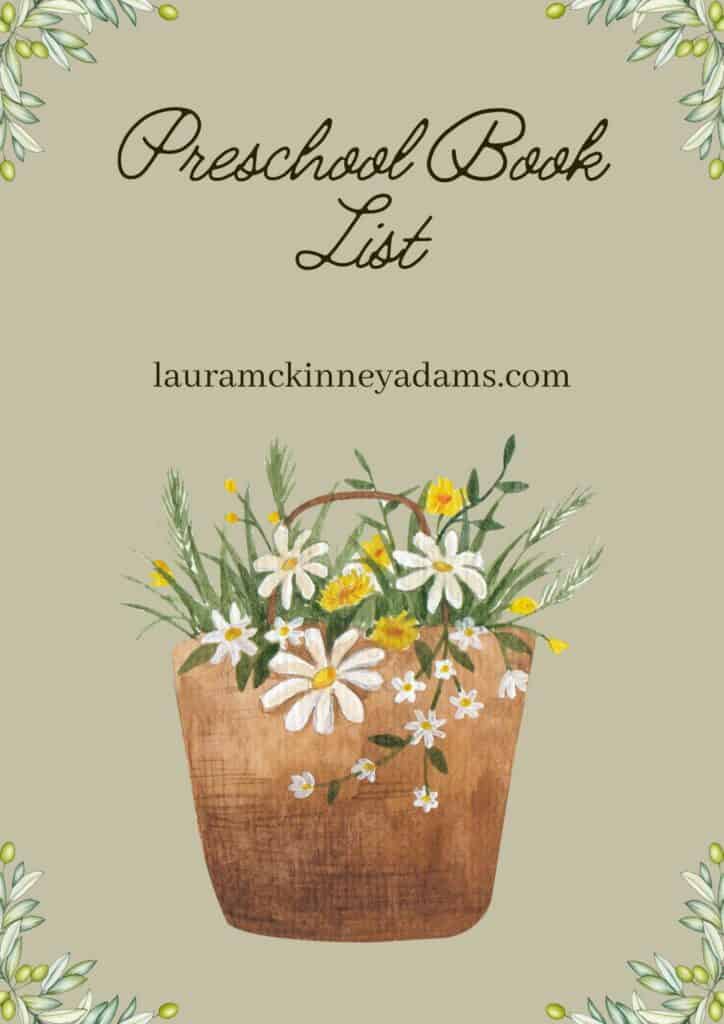 I also create FREE resources, such as my preschool book list! After two years of teaching preschool in a classroom setting and two years of teaching preschool in a homeschool setting, I've curated the best books to read with your little one.
The book list includes ideas for simple classic picture books, more advanced classic picture books, modern books, first chapter books for reading aloud, poetry collections, Bible time resources, and more!
To grab your copy, sign up below. You will be sent an email with a link to download it.
Love,
Laura