This post contains affiliate links, which means I might make a small commission if you make a purchase. This does not affect your cost. Thank you!
Disclosure: I received this complimentary product through the Homeschool Review Crew.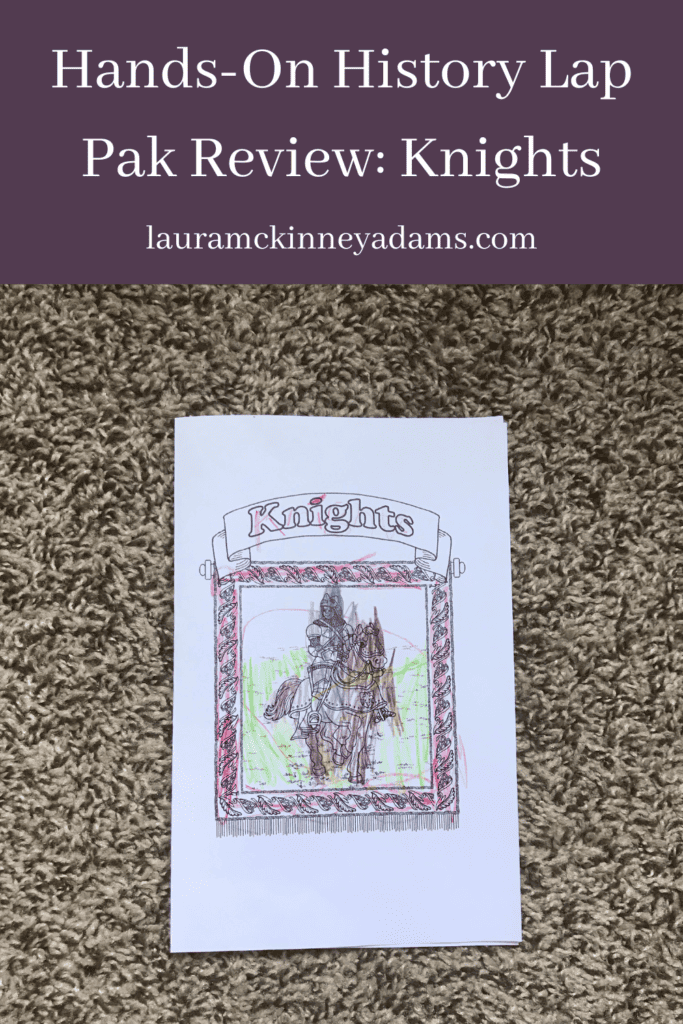 My six year old son loves knights, so he was excited to review the Hands-On History Lap Pak: Knights from Home School in the Woods.
The Hands-On History Lap Paks are downloadable PDFs containing materials and instructions to make a lapbook centered around a historical theme.
Once you have downloaded the zip file, you'll need to go through and print your materials. There are a large number of files, many of them only a page or two long. I wish it was possible to print one large document and be done with it.
We enjoyed the Reading Text pages. They consisted of engaging historical facts about knights and the medieval time period. The Reading Text held my son's attention well. I also liked how a list of recommended books was included. We like to integrate books into our studies whenever possible.
Making a lapbook requires a lot of coloring and cutting and pasting, and doing those things in a certain way so the finished product looks nice. Consequently, this was definitely a "during naptime only" project for us. We weren't able to make much progress when my 4 year old and 2 year old were around. However, the components of the lapbook are quite cute!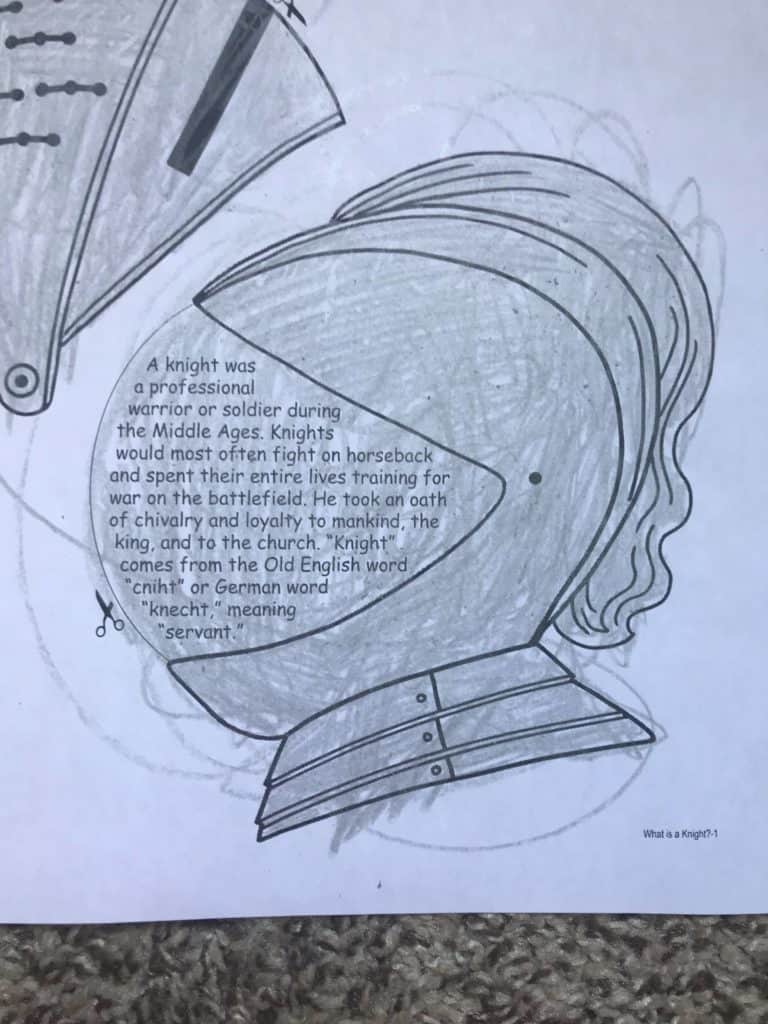 Here is a larger photo of the lapbook cover: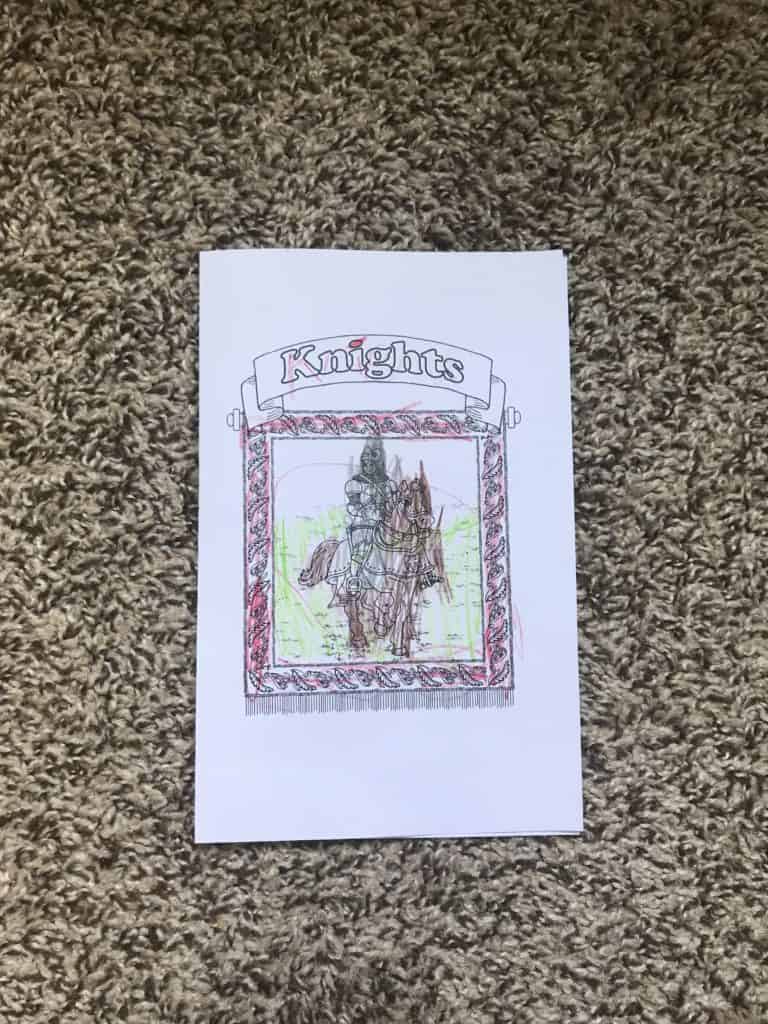 I think our knight is pretty adorable.
I learned a few things myself. For example, I had forgotten about the finer points of the feudal system. The social ranking of different occupations was interesting. Knights were classified as middle tier, beneath the king and nobles and barons.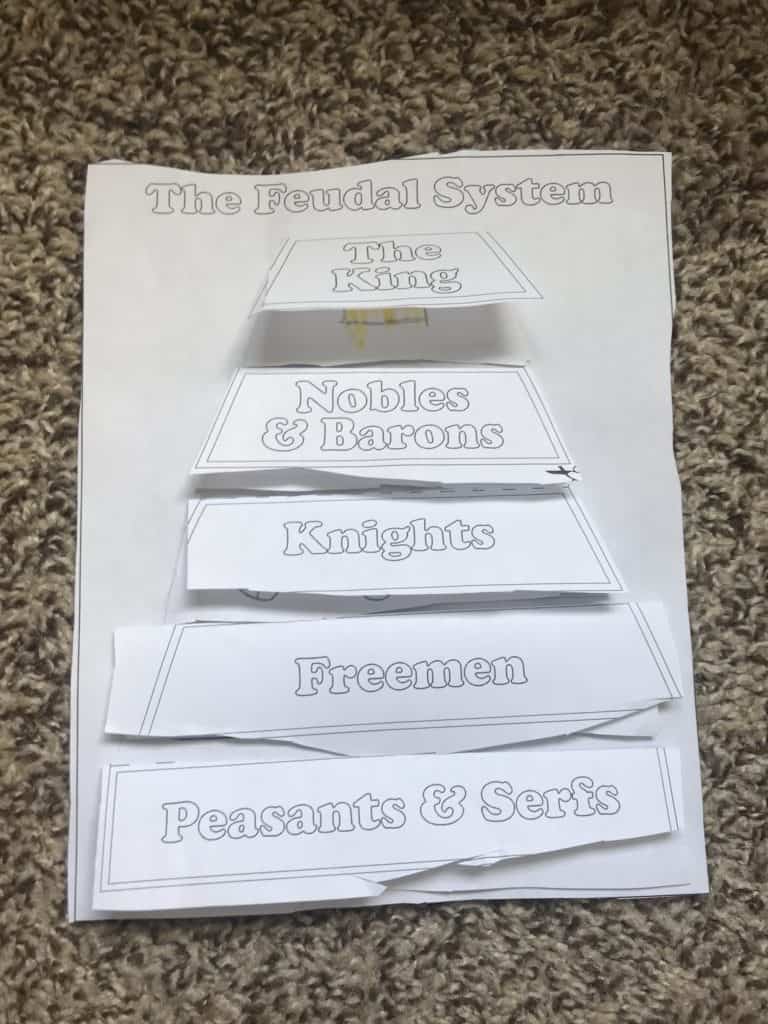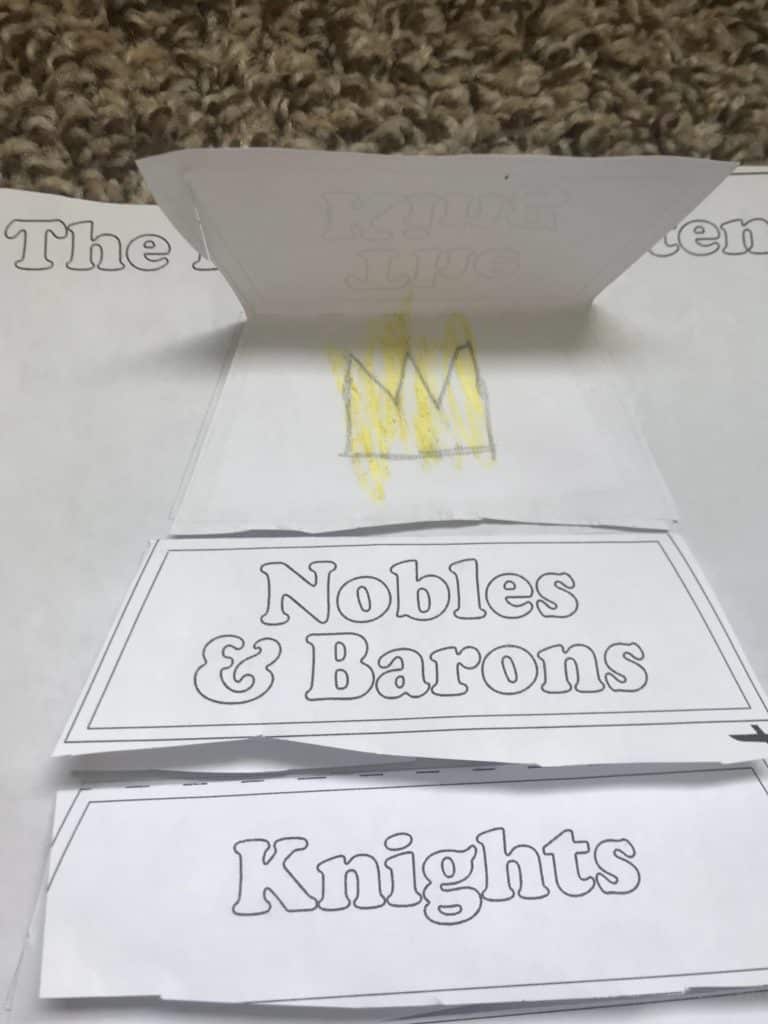 The directions for the lapbook are thorough and detailed. There is a supply list for each individual component of the lapbook, along with written directions and illustrations of the assembly process.
I love the concept of this! In the future, I would like to try a Home School in the Woods product again when I'm juggling fewer little siblings. The information is accurate and memorable, and the hands-on nature of making the lapbook aids in retention.
To read more reviews from other real homeschool families, check out the Homeschool Review Crew!