This post contains affiliate links, which means I might make a small commission if you make a purchase. This does not affect your cost. Thank you!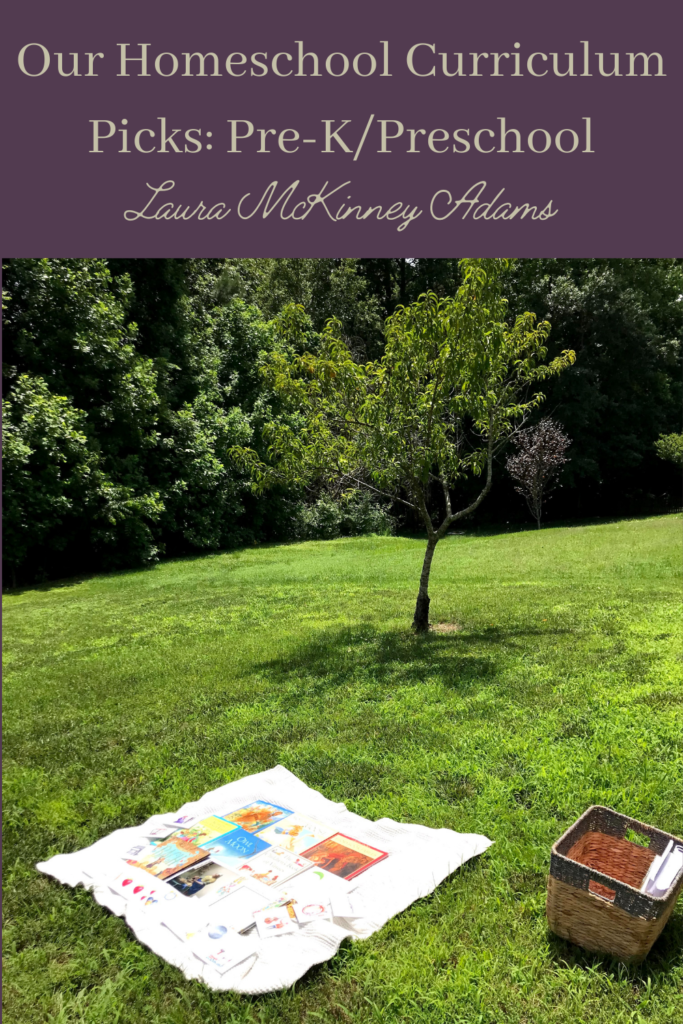 My oldest child's pre-K year marked our first year of homeschooling. I had a lot of fun selecting preschool homeschool curriculum for him. Before I begin, I want to stress that the 2020-2021 school year was an odd one. We grappled with a pandemic, the loss of a grandparent, and a new baby with a heart defect. Our options for activities outside of the house were severely curtailed. Thus, we spent a lot of time at home and on educational pursuits.
We take a classical approach to education, and I chose our resources with that in mind.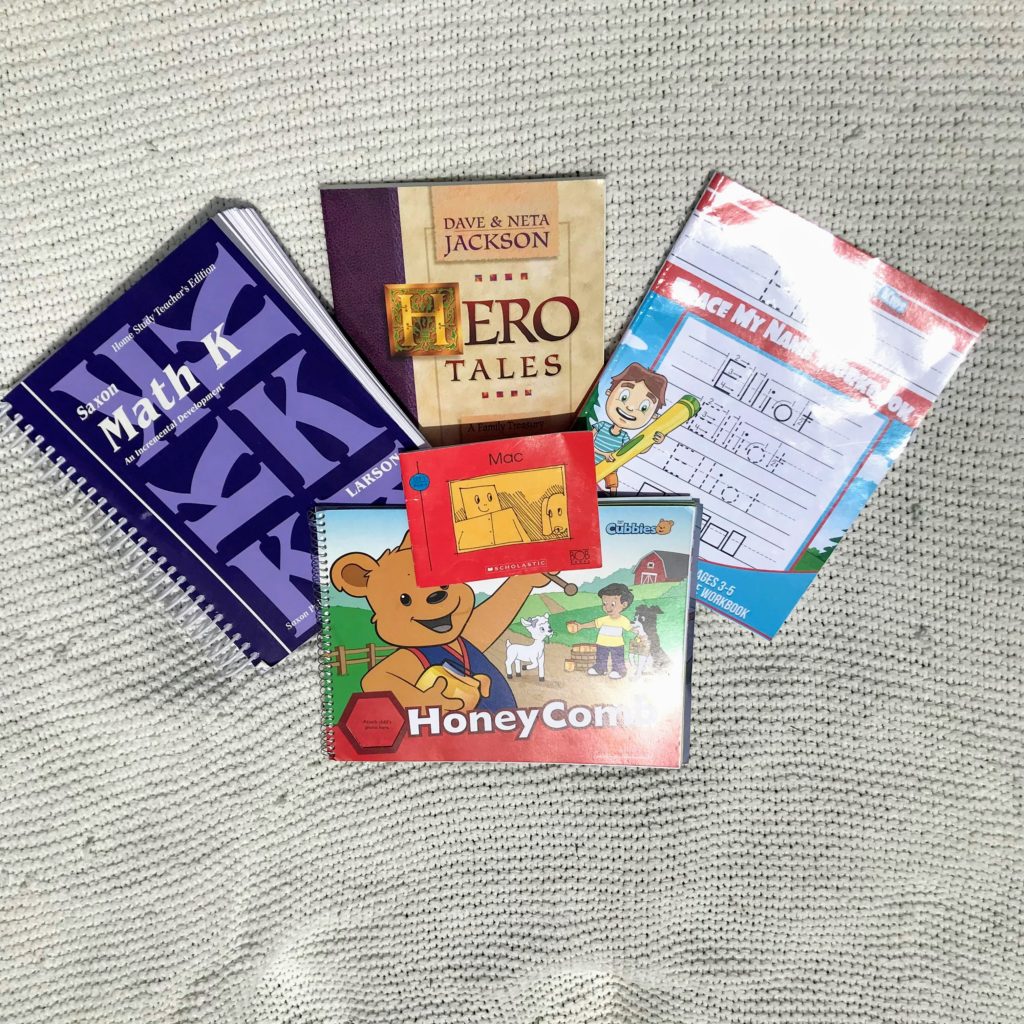 Phonics:
My oldest came into the year already knowing his letters and their sounds, so we practiced reading Bob books and the early lessons in Ordinary Parent's Guide to Teaching Reading. We took it slowly and at his pace. Any reading that happens before kindergarten is a bonus, in my book. He was quite enthusiastic about it and had a great time.
Math:
Strictly speaking, a math curriculum for a pre-K student is not necessary. However, I dealt with several crises over the course of the school year, and it was worth it to me to have a guide to ensure I covered everything.
We used Saxon K, which is what I used when I was 4. Saxon K covers basic math readiness skills, such as sorting, patterns, using a calendar, and math stories.
Saxon K does not require any writing. Instead, everything is done verbally or with manipulatives. Especially since he was so young, I loved that aspect of it. The manipulative kit is somewhat expensive, but it can be used with Saxon 1, Saxon 2, and Saxon 3 as well, and it can also be saved for younger siblings.
Handwriting:
My primary goal was for my son to learn how to write his name. He also learned how to write upper and lower case letters. We will continue working on neatness in kindergarten. I purchased a workbook for tracing his name from Amazon. Many names are available. There are also worksheet generators available online if you're interested in making your own worksheets. With a new baby in the mix, I didn't attempt that this year.
Everything else:
We used the Gentle + Classical Primer for nearly everything else: virtues, manners and hygiene, hymn study, Bible story, literature, nursery rhymes, poetry, art, and music. It sounds like a lot, but it was gentle and sweet and made for a lovely year. I did a full review of this program in another post.
During the first part of the year, we read a chapter from Hero Tales each day. It's a collection of short stories about missionaries. My toddler developed a particular affection for George Mueller. One day while we were riding around in the car, he mentioned out of nowhere that, "George was a missionary!" We are sowing those seeds!
I also ordered an Awana Cubbies book for Scripture memory. Each section has a story about Cubbie Bear and his friends, a story about a biblical concept, and a verse to memorize.
Overall, we really enjoyed our preschool homeschool curriculum. We had a sweet first year at home and we look forward to continuing our homeschooling journey!