This post contains affiliate links, which means I might make a small commission if you make a purchase. This does not affect your cost. Thank you!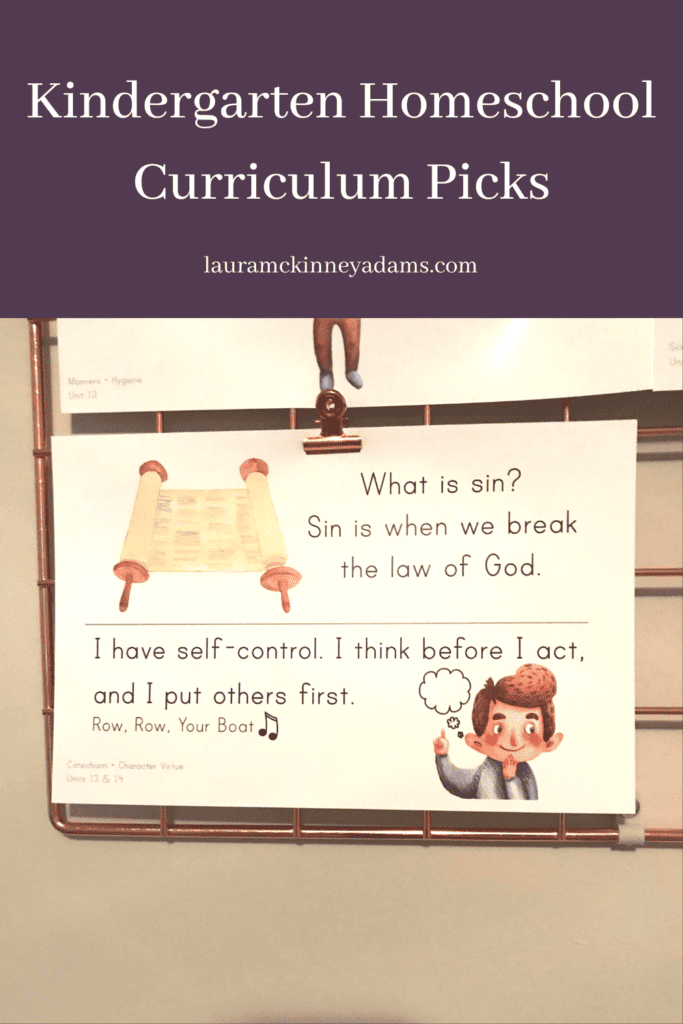 My middle guy will be my second kindergartener. I've had too much fun selecting kindergarten homeschool curriculum for him. He really loves school and workbooks, and his curriculum reflects that. If you're interested in what I did for kindergarten with my oldest, you can check that out here.
Math:
He's been doing Saxon, but I'm going to switch him over to Christian Light Education's math in the fall. I'm not sure what level he'll need just yet, but I plan to have him take their placement test at the end of the current school year.
Phonics:
He will continue pilot testing a new phonics program. He will also practice reading books on his level to me each day.
Handwriting:
His primary handwriting book is from Channie's. I also have the collection of Rod and Staff preschool/kindergarten workbooks. He finished some of them during pre-K, but he will continue with the others. They are good additional handwriting practice for him. I like how they teach attention to detail.
Everything Else:
Gentle + Classical Primer is one of my favorite programs, and I'm so excited to be going through it for a second time. My oldest did it a couple years ago when he was in pre-K. I think it is best as a kindergarten homeschool curriculum, so I decided to wait and do it then with my second child. Primer covers virtues, manners and hygiene, hymn, math, catechism, Bible story, Scripture memory, a tie-in with Gentle + Classical Nature, literature, nursery rhyme, poetry, and either art or music. My other children (2nd grade and preschool) will likely participate in some of the components with him.
I plan to have my middle guy really work on memorizing all of the Bible verses, hymns, and catechism. I want him to learn at least some of the poems as well. I did not require as much memorization when I did this program in the past. However, my middle guy will be a good bit older when he begins (5.5 years old vs. just turned 4) and I feel that he needs a good challenge.
Tagging Along with Big Brother:
My oldest will be in 2nd grade. He will do Claritas Cycle 2 memory work, Story of the World Volume 2, and Elemental Science's Earth Science & Astronomy for the Grammar Stage. My middle guy is welcome to participate in as much or as little of this as he likes.