This post contains affiliate links, which means I might make a small commission if you make a purchase. This does not affect your cost. Thank you!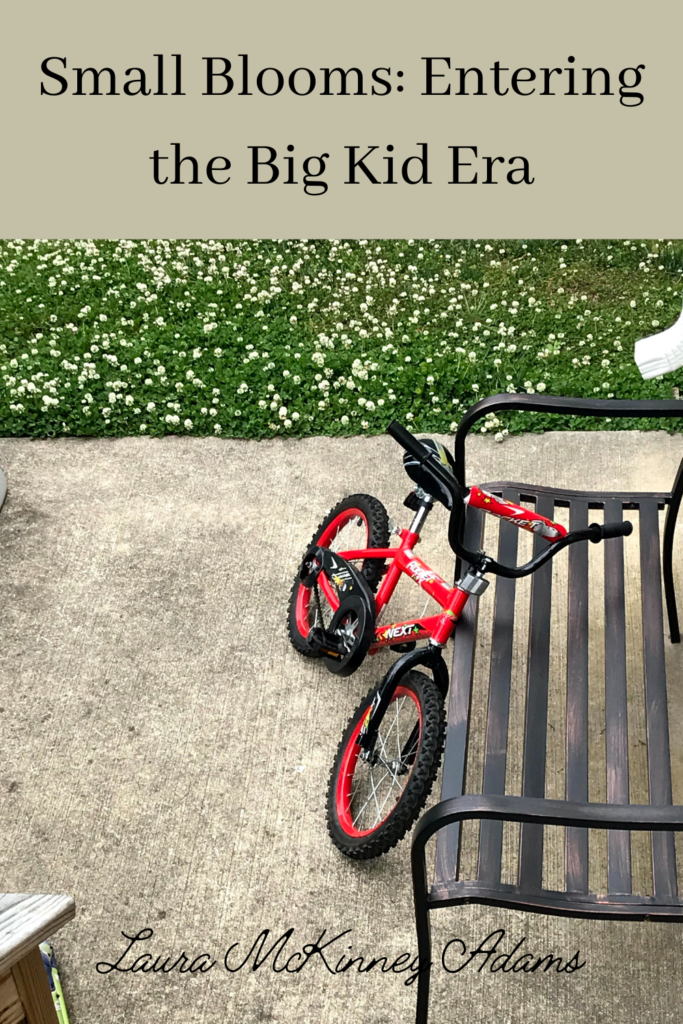 My oldest child recently turned five, which felt like the beginning of the big kid era. Frequently, I tell my husband that our oldest seems like a grown man now. I know he isn't really, but I also cannot overstate how awesome his growing independence is. 
At five, we entered the Big Kid Era. Okay, maybe we haven't officially entered it, but the promised land is out there and we have faith that we will locate it one of these days, armed with the manna of our cauliflower crackers. 
Another mom once told me that she didn't know how I did it with three kids. I told her the truth: it was harder when I only had one. When I had one baby, I felt tossed about in the wind. It was impossible to make everyone happy with my choices, and I desperately craved everyone's approval.
After five years of parenting, I'm more secure in myself and in my decisions. The truth that I, Laura, am their mom, not anybody else, is engraved in my soul. God made me their mother, and His approval is what matters most.
I've stopped sweating the small stuff. No one cares if their socks don't match. When I began my journey, I hadn't internalized these things yet, and doing so has made all the difference.
Five year olds are less overwhelming than four year olds, and three year olds are less overwhelming than two year olds. Combining these factors makes for less chaos and more fun. When parenting two year olds, life is one unending pattern of setting expectations and teaching consequences. Now the first pieces of the foundation have been laid.
"I want to read about God." My oldest hands me the story Bible.
"Dear Jesus, thank you for chicken nuggets. Amen." The effectual fervent prayer of a three year old surely pleases the ears of God.
I soak in these moments. The past five years have been sweet and exhausting. Seeing the first fruits from the fields of their hearts is the fulfillment of all my motherly hopes.