This post contains affiliate links, which means I might make a small commission if you make a purchase. This does not affect your cost. Thank you!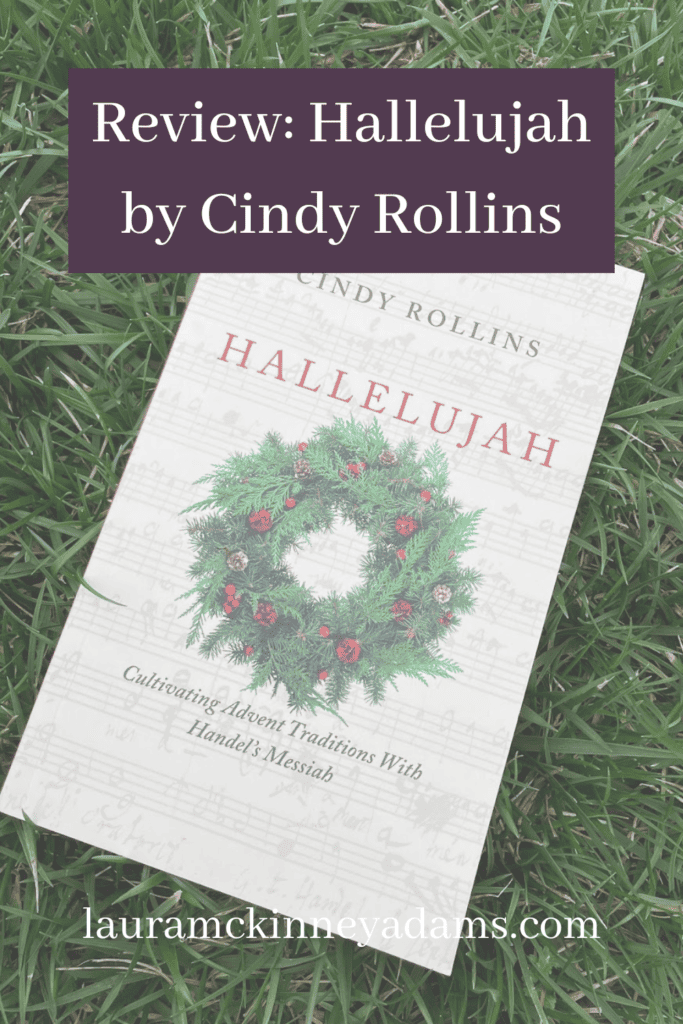 I decided to review Hallelujah by Cindy Rollins this year. I purchased this book with my own money. My sons have grown old enough to enjoy holiday traditions and general merriment, and their involvement makes the season seem more cheerful. 
Charlotte Mason said in her book Towards a Philosophy of Education "We spread an abundant and delicate feast in the programmes and each small guest assimilates what he can." The metaphor of the feast is meant to convey the pleasing aroma and taste of quality literature, music, and art.
I first began to implement this idea with my children during my oldest son's pre-K year, which was also our first year of preschool at home. We used the Gentle + Classical Primer, which provided excellent scaffolding for me as I became more familiar with the philosophy undergirding the program.
As we have gone along, I have developed more firm notions of what I want our family and homeschool to look like. When I first discovered Cindy Rollins' book Hallelujah, I knew it was precisely the right fit for our family's budding Advent traditions.
Here is what I love about it:
It is compatible with classical and Charlotte Mason ideals. Rollins has divided Handel's Messiah into sections. The Messiah is certainly good, true, and beautiful, and things of such a nature are the heartbeat of classical education. Handel is also a quality composer, and therefore fits in with Charlotte Mason's ideas of exposing even very young children to the riches of the best music. 
It is compatible with the realities of life with young children, and yet could be expanded with older children. Each day, we read the corresponding Scripture verses and listened to the portion of the Messiah on Spotify. And that was it. When we missed days, as was inevitable, catching up was easy. She even includes how much time it will take to complete each day's portion, which is quite convenient.
It's affordable. I purchased our copy on Amazon for about $8.00, which is quite reasonable for something that can be used over and over again for years. 
How was your Advent and Christmas season? Let me know in the comments!