This post contains affiliate links, which means I might make a small commission if you make a purchase. This does not affect your cost. Thank you!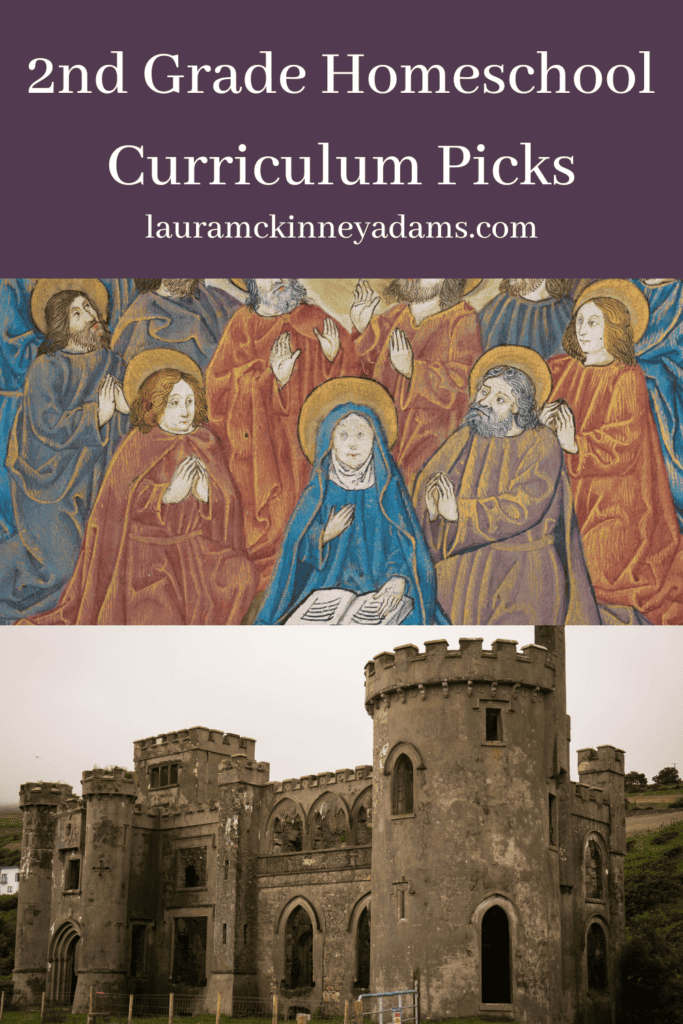 What better way to beat the winter doldrums than by planning next year's 2nd grade homeschool curriculum?
My oldest son will be in 2nd grade in the fall. For the most part, we will proceed with the curricula we used in 1st grade. I'm going to change up our spelling and science.
Math:
He has always done well with Saxon, so we plan to continue with Saxon 3. Saxon is a spiral math program, rather than a mastery math program. This particular child seems to thrive with the spiral method.
Phonics:
We will continue on with Ordinary Parent's Guide to Teaching Reading. I purchased the first edition used for $5 in 2019. It covers letter sounds through 3rd grade level reading. Ordinary Parent's Guide is not flashy or aesthetically pleasing, but it gets the job done and is a budget friendly option.
Spelling:
I think I started spelling too early last year. At any rate, I'm intrigued by All about Spelling. We'll probably do level 1, just to be sure we've covered all the bases.
Grammar:
My son loved First Language Lessons Level 1 in 1st grade, so we will continue on with Level 2 in our 2nd grade homeschool curriculum. It's so gentle and fun. In Level 2, we'll cover parts of speech, narration, copywork, dictation, poetry, punctuation, and even some picture study.
In all honesty, a lot of the fun Charlotte Mason extras did not get done in 1st grade. The fact that many of those things were included in First Language Lessons Level 1, which DID get accomplished, made me feel much better about it. I mention this because many of us who have a 1st or 2nd grader also have demanding younger children, and I think First Language Lessons is a simple way to check a lot of boxes.
Handwriting:
We're going to do one more year of neatening up his print before we begin cursive in 3rd grade. I impulse bought a handwriting book from Channie's at a homeschool convention and it actually worked really well for him in 1st grade. We may continue with Channie's books, or I may just have him focus on doing copywork of his Claritas memory work. I bought this convenient bundle from Claritas Publishing.
History:
I prefer to teach history chronologically and in a four year cycle, as suggested in The Well-Trained Mind. I have three children who span a 4 year range in age. My goal is to combine them for history and science as much as possible.
In 1st grade, we studied ancient history. In 2nd grade, we will explore the Middle Ages with Story of the World: Volume 2.
Story of the World will be our spine. In addition, we will read other history books that correspond to our time period. You can view my full Middle Ages book list here.
Science:
The Well-Trained Mind book suggests a science cycle as well as a history cycle. In 1st grade, we covered biology topics. In 2nd grade, we'll study earth science and astronomy. I looked at a couple of different options for this and ultimately settled on Elemental Science. My kindergartener will participate in science time with us, so I'll purchase an extra student book for him.
Bible:
We will continue doing Scripture memory through Awana. I like how the Sparks books focus on verses about salvation. The books also explain Bible terminology in a kid-friendly way.
Memory Work:
We have absolutely loved our experience with Claritas Publishing and the Cross Seven membership for memory work! My kids start each school day by listening to their memory work songs on Cross Seven. The music makes learning the information painless. Cycle 2 matches up with Story of the World Volume 2 and Elemental Science's Earth Science and Astronomy course, so all of our subjects will be tied together nicely. I developed a book list to go along with our memory work, which you can access here.