This post contains affiliate links, which means I might make a small commission if you make a purchase. This does not affect your cost. Thank you!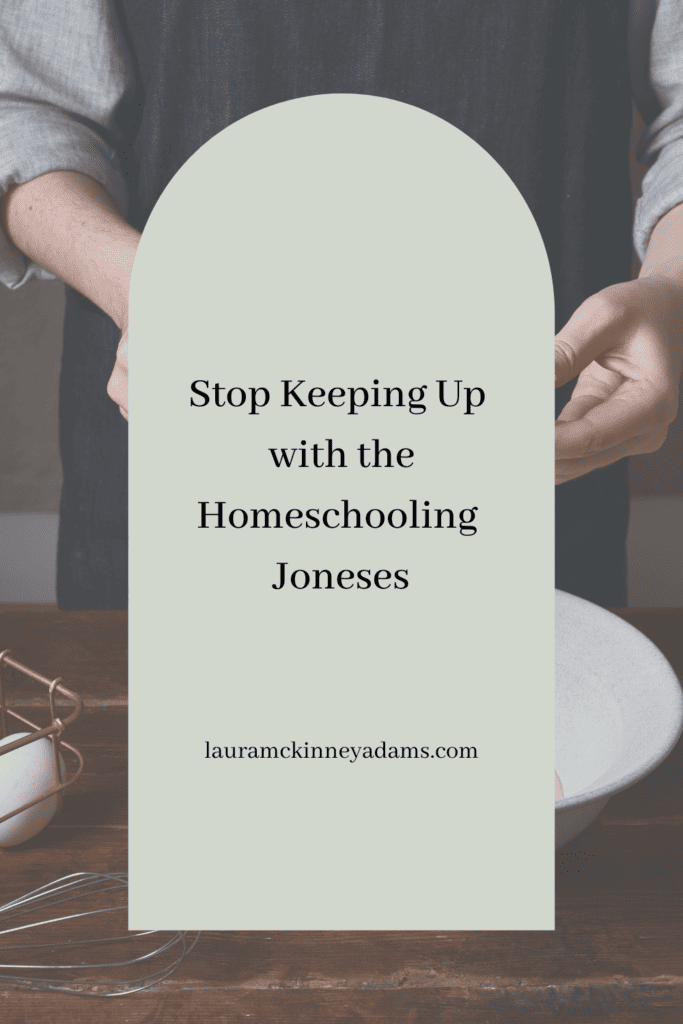 I love the amount of homeschool content on the internet. I mean, I have a homeschool blog. Clearly I support this ecosystem.
That being said, we have to recognize some things about how this works. And we have to keep the niches and algorithms of the online world from spilling over into our in the flesh world. If you like crunchy mom unschooling content, then Instagram will serve up more of that, and more, and more, and more. And eventually you'll see less and less of anything else.
They say you're never weird on the internet, and it's true. You can find your micro niche. I've made some really fun blogger friends on the internet. But I know not everyone I meet in my real life is going to be as just like me as my internet compatriots.
When I was eight years old and we submitted our attendance records to the state on little postcards they sent us in the mail, we couldn't afford to be picky about our homeschool friends. There weren't enough of us for that. I knew people who homeschooled all sorts of ways and it…didn't matter to me. I liked them just the way they were.
In fact, I was friends with a set of sisters all through my elementary years, until I moved away. To this day, I have no idea what "type" of homeschooler their mom was.
I like some elements of Charlotte Mason. I love classical education. I have no desire to join Classical Conversations. I know it works for a lot of people, it just isn't for me.
When I meet people now, it's not enough that we're both homeschoolers. Are you a Wild + Free homeschooler? Are you an unschooler? Are you in Classical Conversations? Why aren't you in Classical Conversations?
First we pick a box, then we step into the box, then we get trapped in the box and worry about if we're conforming to the box perfectly.
I didn't opt out of the public school box just to imprison myself in the Charlotte Mason Purist box.
I opted out of the public school box because I looked at my son and embraced him in all of his beautiful individuality. I know he thrives with more explicit language arts instruction than Charlotte Mason purism provides. I know he's mathy and logical and a good problem solver. I know he does well with the structure of the classical model.
I know him, because he is my child. And teaching him will always be more important than keeping up with the Joneses.