This post contains affiliate links, which means I might make a small commission if you make a purchase. This does not affect your cost. Thank you!
Disclosure: I received this complimentary product through the Homeschool Review Crew.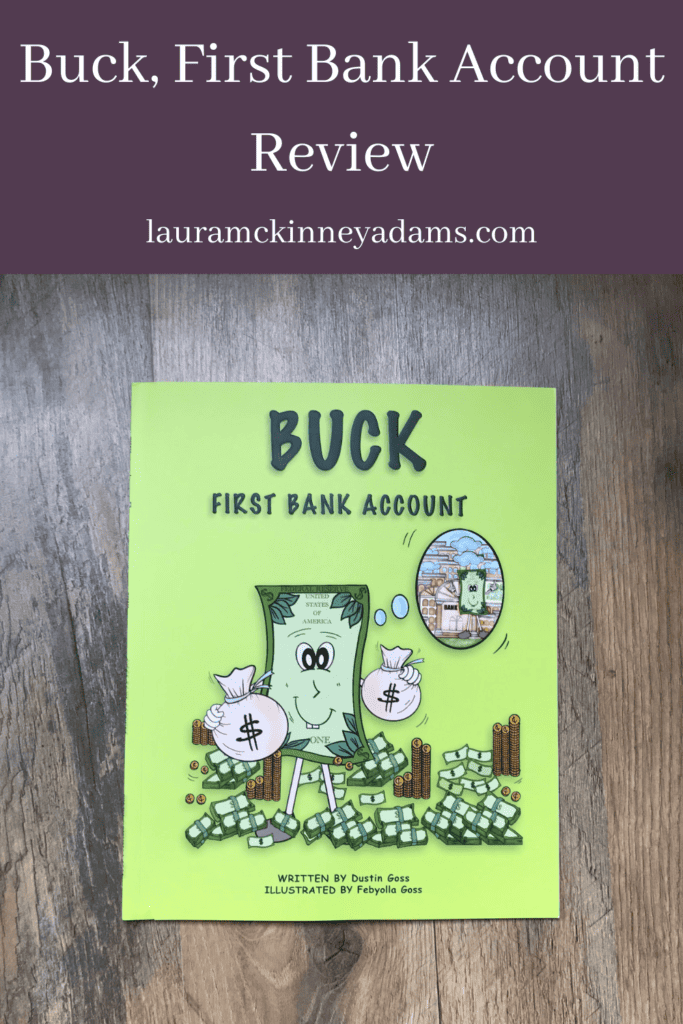 My boys and I were selected to participate in a Buck, First Bank Account review. Buck, First Bank Account is a picture book written by Dustin Goss and illustrated by Febyolla Goss. They are a husband and wife team who owns BUCK Academy. Buck, First Bank Account is one in a series of books for young children about managing money. Other titles in the series cover the values of coins and making money. 
Buck, First Bank Account is a paperback book. The title is embossed, which adds a nice touch. I read it aloud to my three children, ages 6, 4, and 2. The book is marketed for ages 5-9. My oldest gleaned the most from it, but my younger kids enjoyed it as well.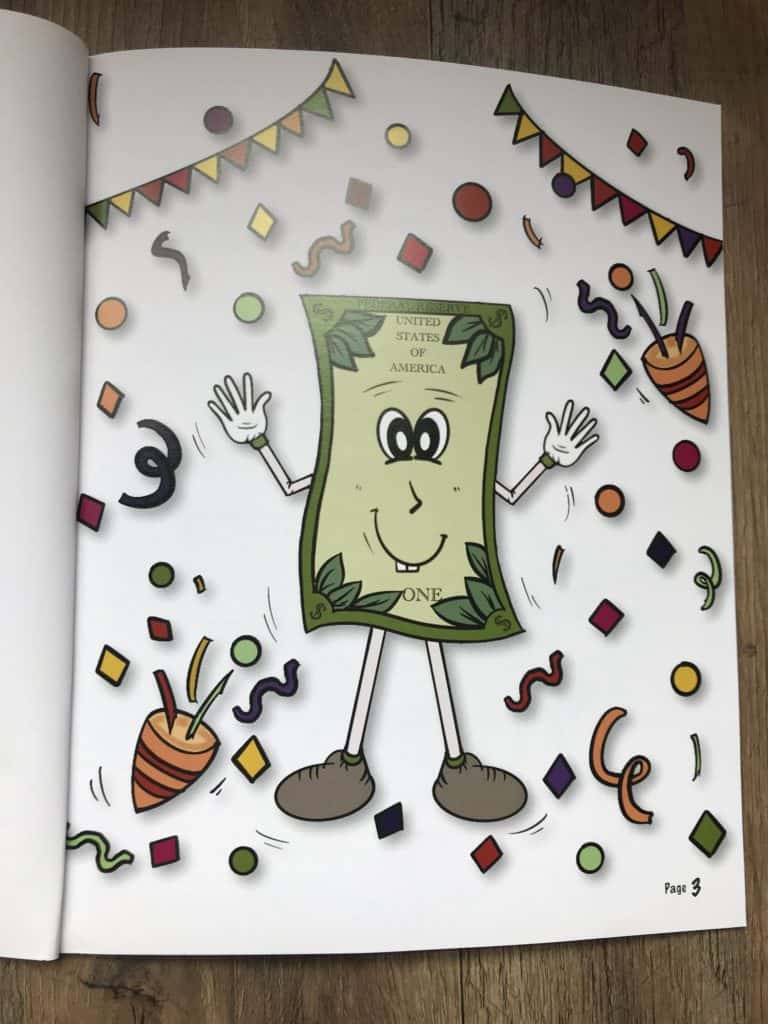 My kids did not know that "buck" is slang for a dollar. Once I explained it, they thought Buck's name was funny.
In the story, Buck explains how to open a bank account, the purpose of a bank account, and how to use your bank account. The purpose is to give a child-friendly introduction to personal finance. I think introducing these topics early is wise. It makes the concepts less intimidating.
We will revisit this book periodically in the future. I thought it was cute and amusing for children (and even adults)!
To read other real homeschoolers' perspectives on this product, check out the Homeschool Review Crew!