This post contains affiliate links, which means I might make a small commission if you make a purchase. This does not affect your cost. Thank you!
Disclosure: I received this complimentary product through the Homeschool Review Crew.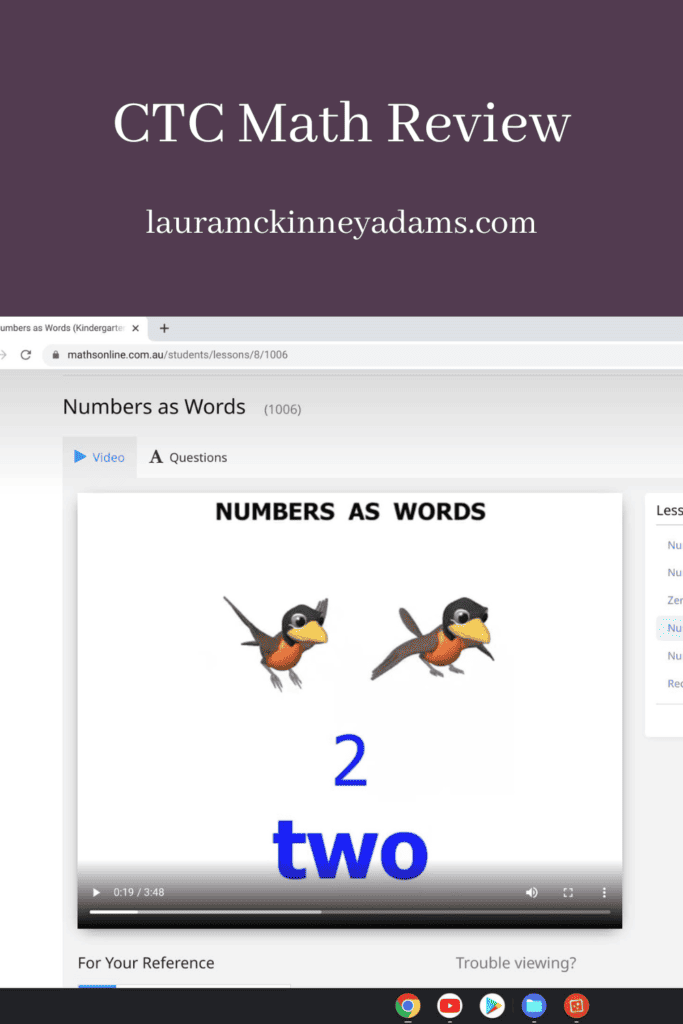 CTC Math is an online math curriculum designed by Pat Murray. My family had the opportunity to participate in a CTC math review. We evaluated the 12 month family membership. CTC Math is for grades K-12.
With a family membership, you can use the program with multiple students in your immediate family. Both of my boys tried out the program. They did their work on my Chromebook.
The parent dashboard is well designed and straightforward. I can see at a glance how my boys are progressing in their respective courses. Each boy's most recent log in and most recent activity is recorded.
Before CTC Math, we had never done computer based school work. Because of this, and because my older son hadn't officially started 1st grade yet, he worked on the kindergarten level. I took the opportunity to teach him some basic computer skills, such as typing in numbers and hitting the enter key. He moved through the kindergarten lessons quickly.
My younger son also did the kindergarten level, but much more slowly because he is 4 and it was his first introduction to kindergarten math.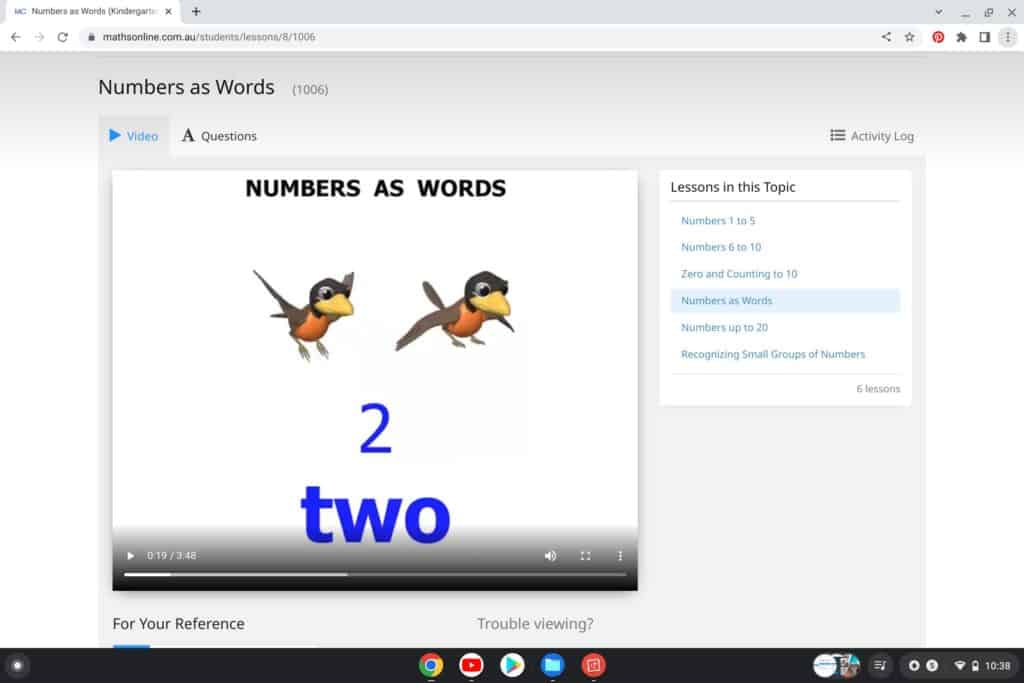 Each lesson begins with a brief video explaining the concept. My sons both loved the videos! The instructor is Australian. My 6 year old has taken up talking about math in an Australian accent.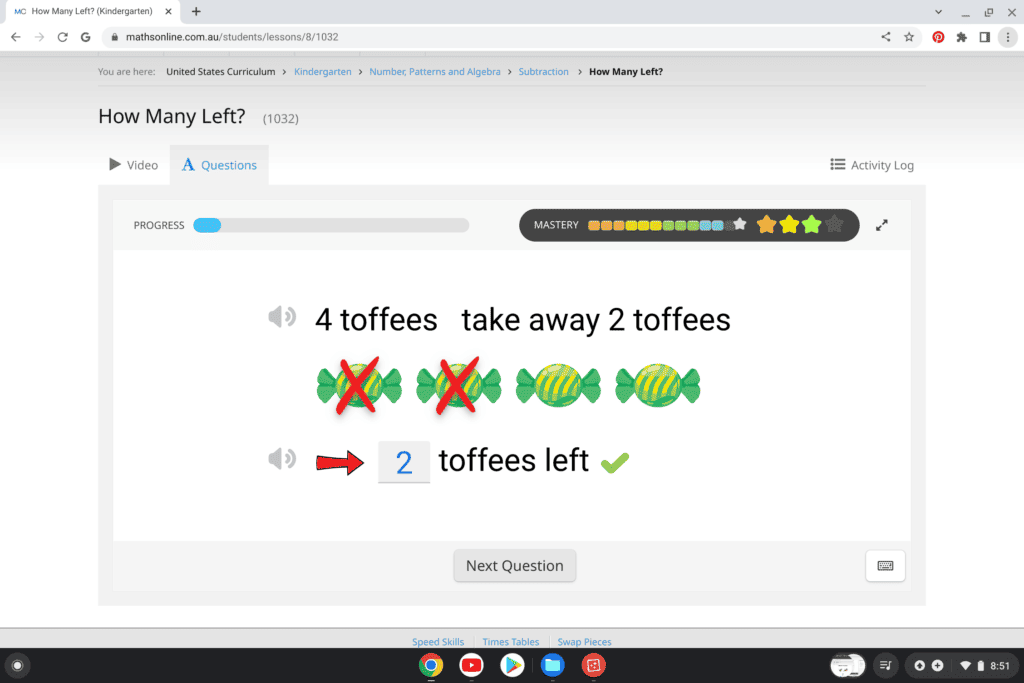 Another great feature is the ability to click on a speaker icon and have the question read aloud to the student. A child who struggles with reading could work independently, as long as he or she was mature enough to sit and stay on task during the lesson. I do not recommend expecting kindergarteners or first graders to work independently at much of anything. However, an older struggling reader would really benefit from it.
My 6 year old gives CTC Math two thumbs up! Admittedly, he is a mathematically inclined kid. Doing "math on the computer," as he calls it, motivated him to keep up his skills. He loved the encouraging animated confetti that played when he finished a lesson with an excellent score.
My 4 year old also really enjoyed himself. He liked the graphics that illustrated each math problem. He asked to do "math on the computer" every day. I drew the line and said that I would not be supervising math on the Lord's Day. He definitely loved learning!
The 12 month family membership is quite reasonably priced. It would be a particularly good resource for moms of larger families who need to put something on autopilot, or for parents who just don't enjoy teaching math. A quality online math curriculum can be a sanity saver.
Students can watch the video explanations as many times as needed. If they need to spend more time on a concept, they can do so. The emphasis is on mastery, which I love. I also liked how the lesson videos make use of a visual component. You can watch the teacher go through each step, as well as hear his verbal explanations. The visual aspect helped cement the concepts for my son.
To read more reviews of CTC Math from homeschool parents of children of all ages, visit the Homeschool Review Crew!