This post contains affiliate links, which means I might make a small commission if you make a purchase. This does not affect your cost. Thank you!
Disclosure: I received this complimentary product through the Homeschool Review Crew.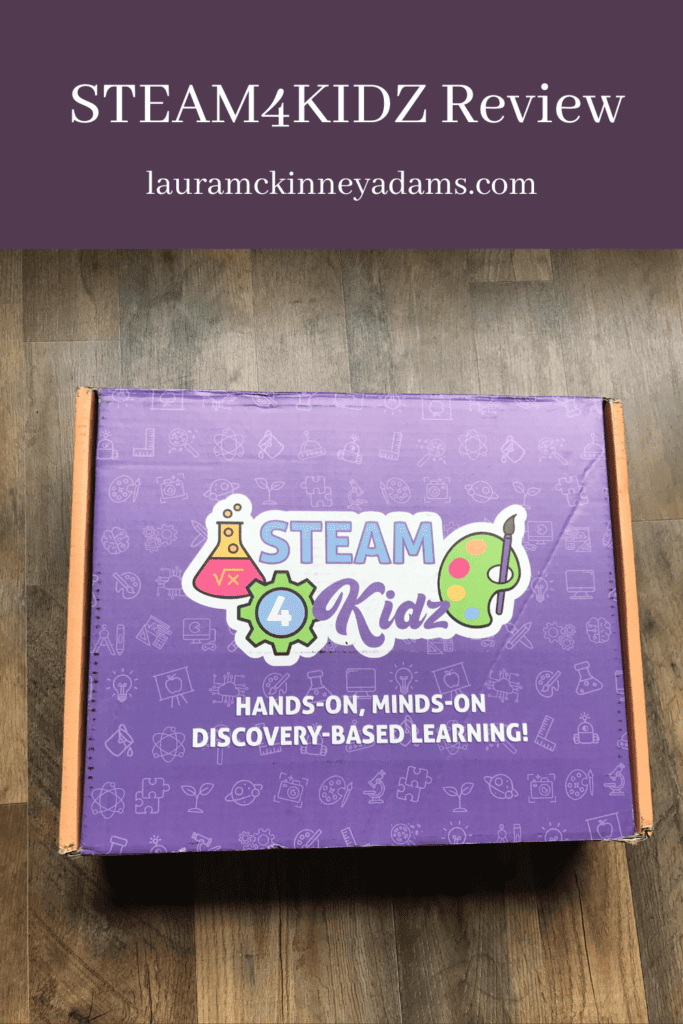 My 6 year old son and I were thrilled to be selected to do a STEAM4KIDZ review! They produce project kits for kids that teach science, technology, art, engineering, and math concepts. We are classical homeschoolers. While classical education is stereotypically heavy on the humanities, I also strive to make my kids well rounded. They are young, and I want them to be well prepared for whatever life throws at them.
My little guy is a big fan of astronauts, so he jumped right into working on his projects. We received the Starry Night Kit. It arrived in a colorful box.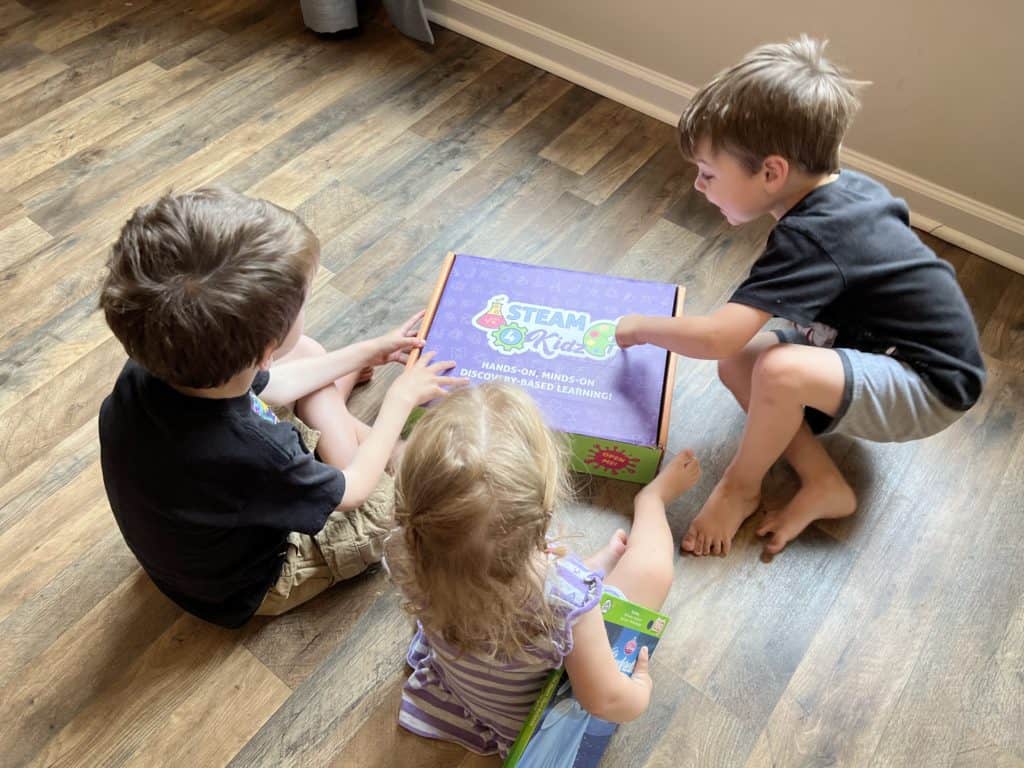 First, we opened the Adult and Child packets, which contained instructions for using the project kit. Everything you need to complete the projects is included, right down to the markers!
The supplies for each project are contained in individual bags. It's quite organized.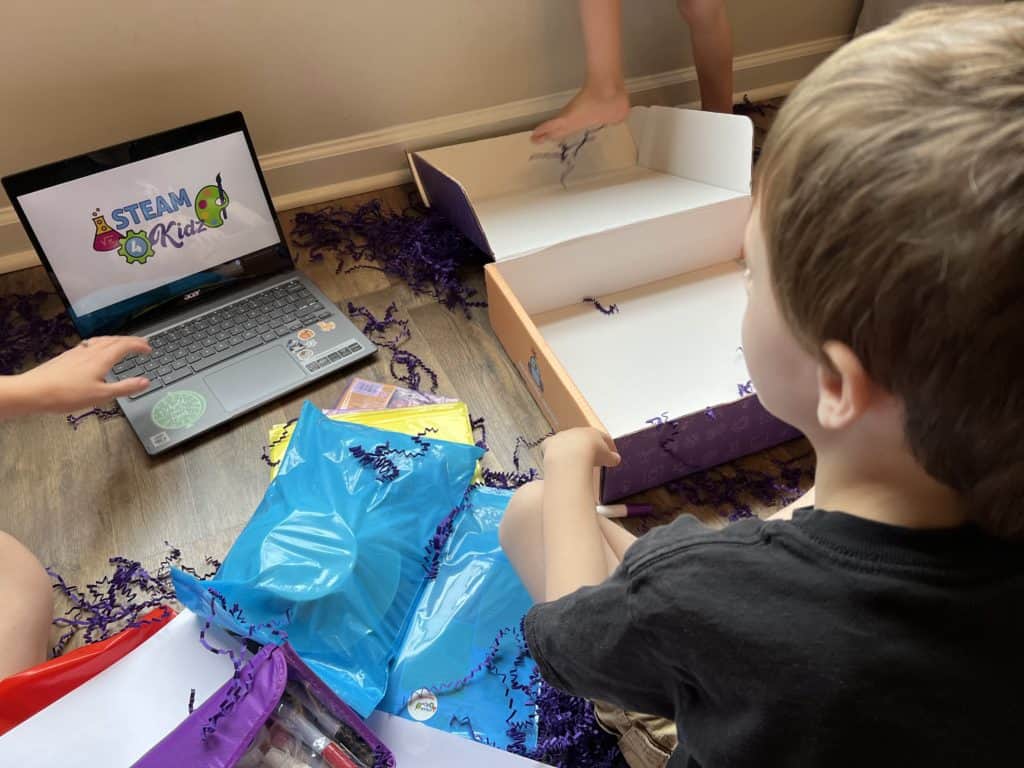 Once we opened our materials, we began watching the videos. There is a kit introduction video, and instructional videos for each project. In the first two projects, we learned about the moon and its phases.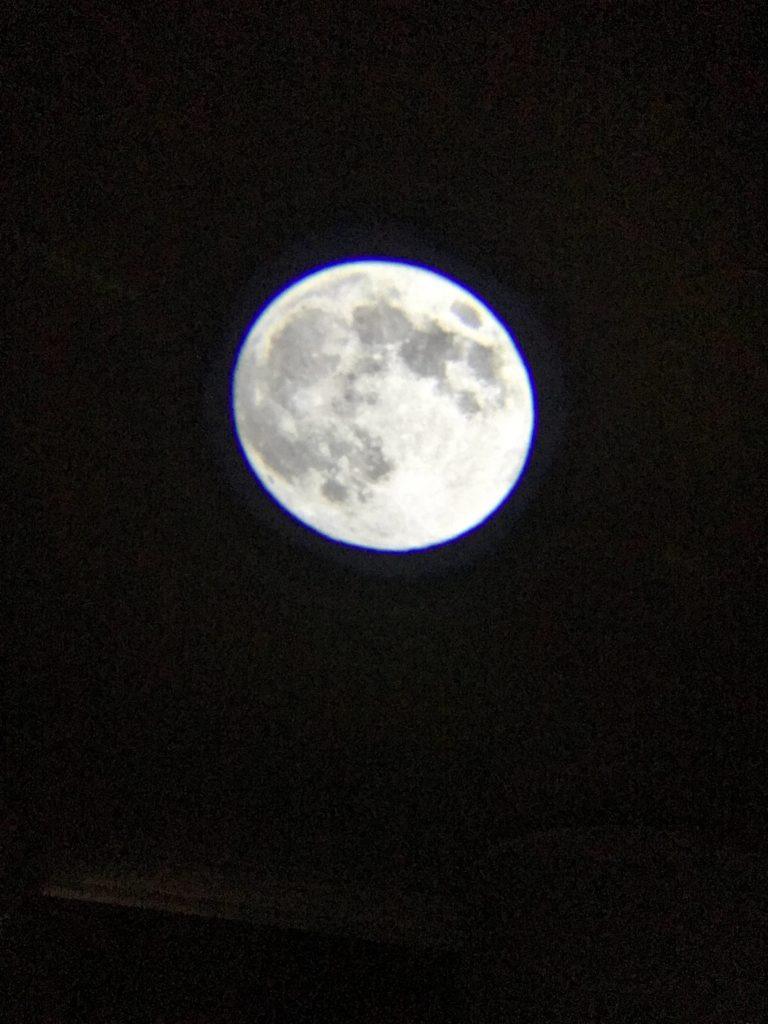 The moon torch looks like a simple flash light, but it projects an image of the moon onto the wall. My son thought this was the coolest thing ever and played with the moon torch for days. Our laundry room was the best location for the moon torch, since it has no windows.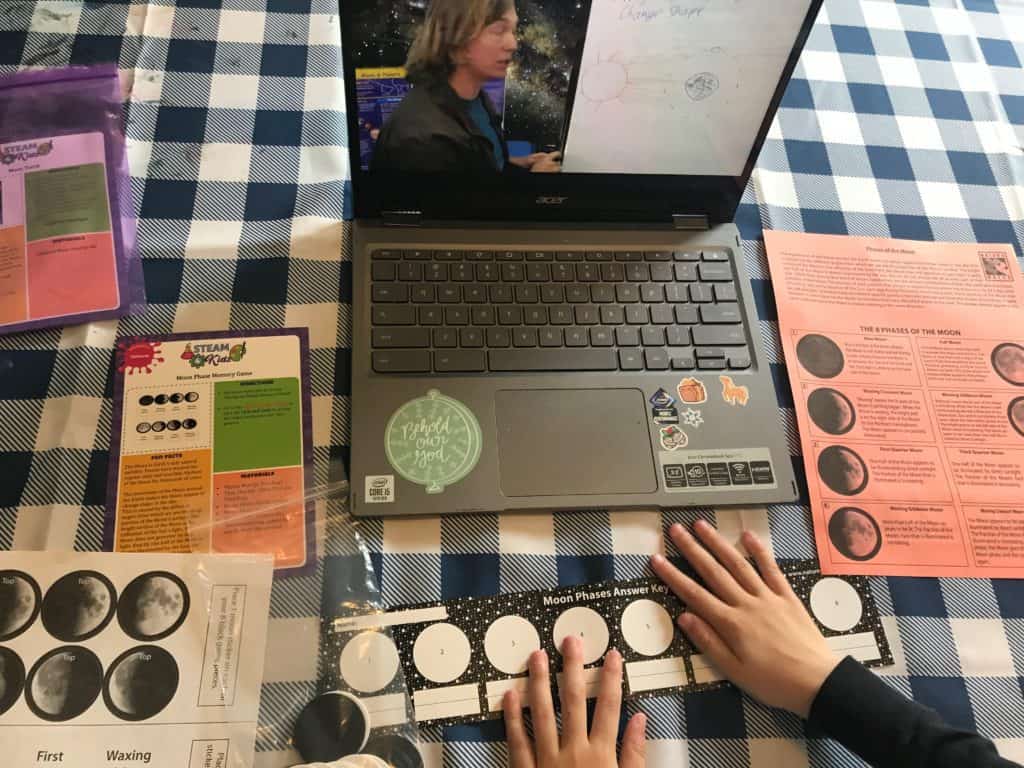 The video teaching the moon phases is thorough and well done. Making the moon phases game cemented learning with a fun hands-on component.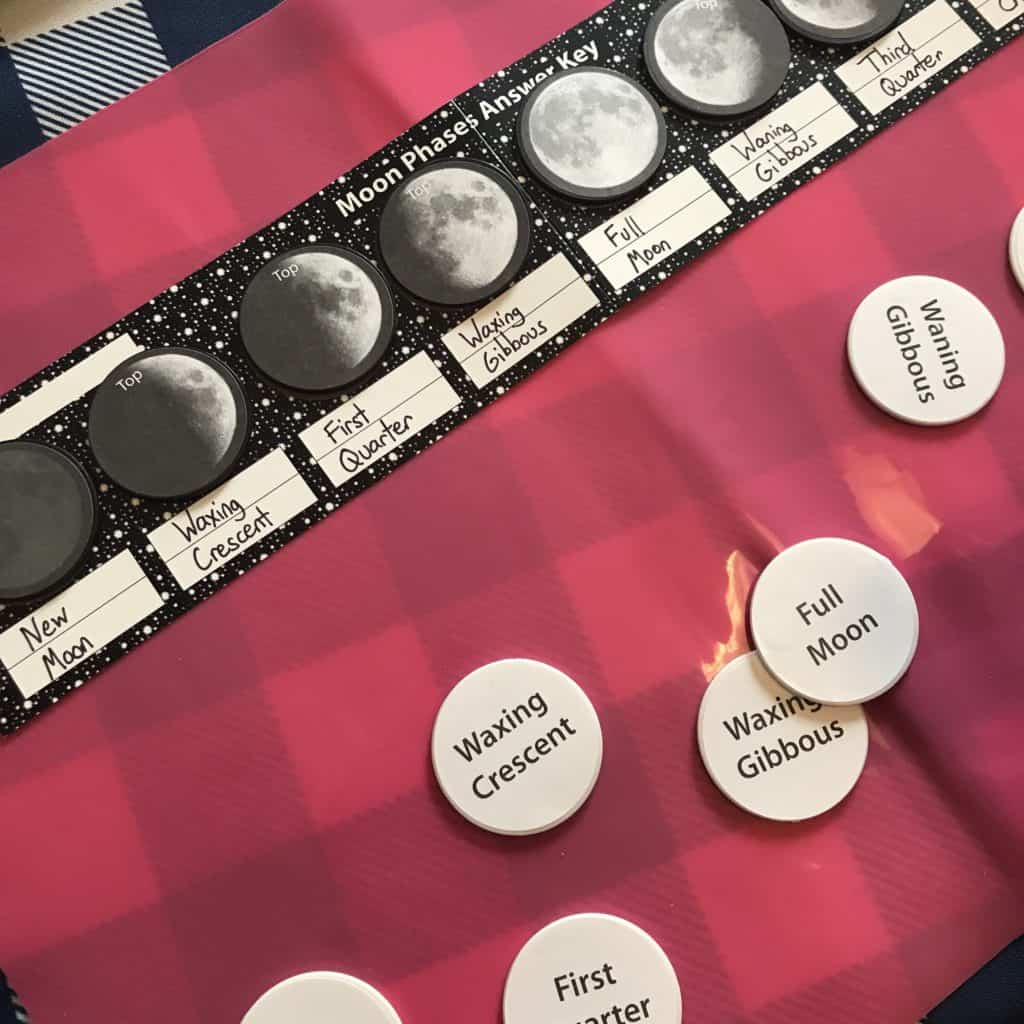 STEAM4KIDZ project kits for kids are designed for ages 6-12. My 6 year old completed the activities with some assistance, but I think ages 8-12 could work on them independently.
STEAM4KIDZ kits would make a great gift from grandparents who want to encourage their grandchildren in their learning. While they are educational, they're also a ton of fun and elicit that "WOW" reaction from the child.
To read another STEAM4KIDZ review from a real homeschooling family, check out the Homeschool Review Crew!