This post contains affiliate links, which means I might make a small commission if you make a purchase. This does not affect your cost. Thank you!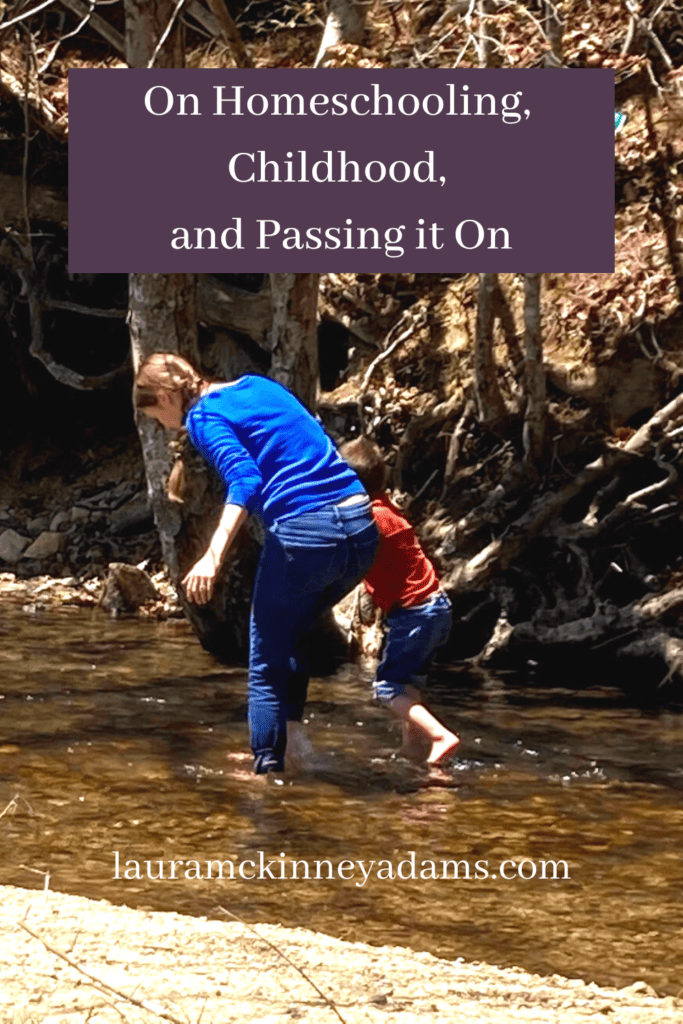 I first entered the homeschooling world in the late 1990s, when I was four years old. My memories of my pre-homeschooling life are sparse and fleeting. When I think of my childhood, I think of being homeschooled. The concepts are intertwined in my memories.
Homeschooling is a lifestyle. It requires turning your box of school expectations upside down, sorting through them, and then deciding which expectations you actually want to keep. That's the secret: you don't have to keep all of them.
One must grow accustomed to treating the home as both a place of leisure and a workplace, and learn how to balance both elements. Each is equally important for a successful homeschool.
If you go to a homeschool conference, you will notice that many of the sessions are dedicated to the lifestyle aspect. This used to perplex me, but in time, I began to understand that the benefits of the lifestyle are foreign to people who haven't experienced them.
Allow me to paint a picture for you…
My childhood sounded like my then three year old brother's laugh echoing off the walls, as my other brother and I wrapped him in toilet paper to make him into a mummy. Our study of ancient Egypt was quite memorable. So was my mother playing the piano, and my father singing out in his strong tenor. And so was the smell of books…lots and lots of books. We laughed over the classic Winnie-the-Pooh stories, and we cried over Charlotte's Web. It also smelled like pencils and rubbery erasers, as I filled out my spelling workbook.
I used my additional freedom to pursue my interests. Over the years, these included singing, working in professional theatre for three summers, recording voice overs, and competing in policy debate. Some of these became lifelong interests, and others did not, but I'm glad I had the opportunity to try them.
Now, I have begun homeschooling my own nearly five year old son. He does many of the same things I did when I was a child…he does his Saxon math, he dutifully works on his Explode the Code workbook, and he practices his handwriting. And he also engages in creative play, looks at books to his heart's content, and examines every bug and plant he finds outdoors.
I don't know what he will be interested in as he gets older, but I look forward to supporting him in his pursuits and being there with him, every step of the way.
Just as my parents were with me.