This post contains affiliate links, which means I might make a small commission if you make a purchase. This does not affect your cost. Thank you!
Disclosure: I received this complimentary product through the Homeschool Review Crew.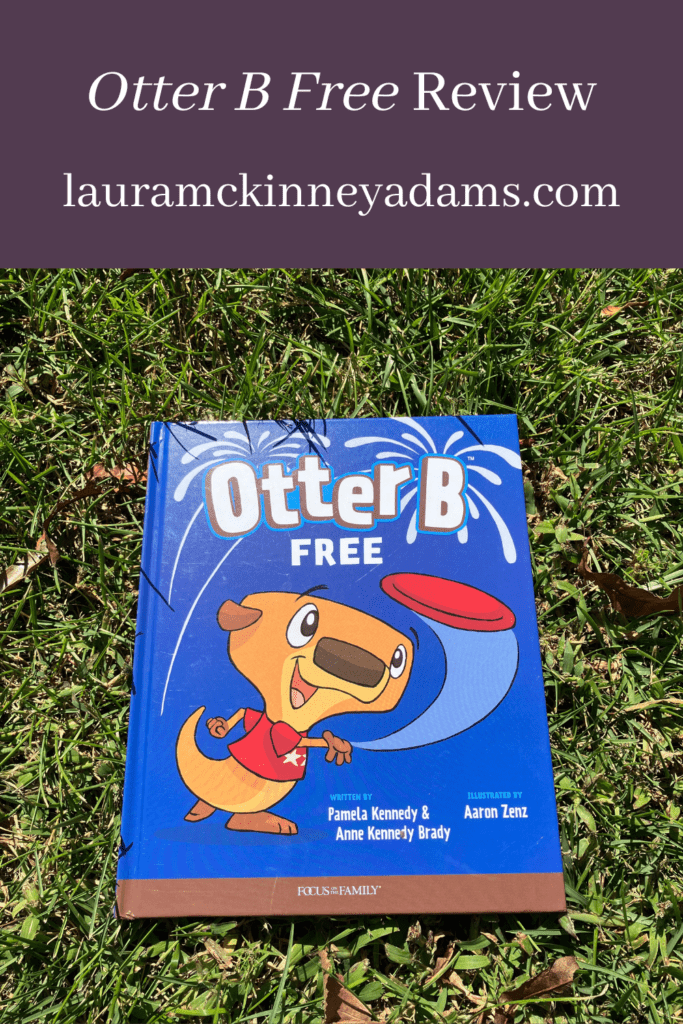 Focus on the Family has been trusted in the Christian world for years, so we were excited to review their new picture book, Otter B Free.
Otter B Free is part of a series of hardcover picture books that teach Biblical morals. While Otter B Free is the 9th book in the series, it can also stand alone. Each book has a self-contained plot line.
Otter B is a fun loving young otter. In this story, he loves playing frisbee and wants to win a competition more than anything. However, he has a friend who is more talented at frisbee than he is. When his friend gets injured, he thinks he may actually have a chance at winning the contest. The accolades of success call to Otter B – but will something else call to him more strongly?
The theme is freedom. While we sometimes think of freedom as a license to sin, this is not what the term means when used in Scripture.
"What shall we say then? Are we to continue in sin that grace may abound? By no means! How can we who died to sin still live in it?" – Romans 6:1-2
Otter B's dad talks about how we're free to love other people, free to love God, and free to serve others. In the end, Otter B chooses to be kind. Most of the book is written in prose, but the final page includes a cute rhyme and a Bible verse.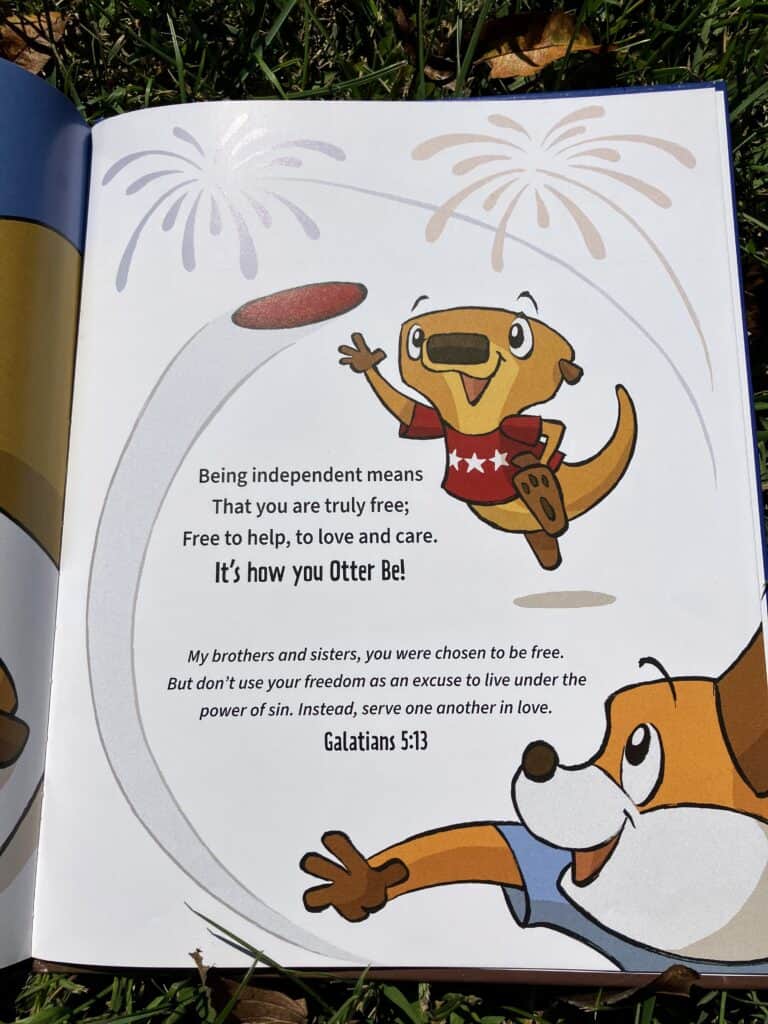 The Otter B series is intended for ages 3-8. I read it aloud to my two oldest children. My 6 year old son was the primary user in our household. He is allowed to bring books to bed and look at them quietly until he's ready to fall asleep. Otter B Free went into his bedtime haul immediately and is still there a few weeks later, which is high praise! He thought the characters were endearing and liked the frisbee contest plot line. He has looked at the book over and over again.
The book is hardcover and quite durable. The illustrations are colorful and appealing to children. In addition to the otter protagonist, several other animals are featured as characters.
Otter B Free would make an excellent bedtime story. It clocks in at 32 pages, but with many illustrations and brief verbiage on each page, it doesn't take long to read. I recommend it to any Christian family with young children.
To read what other real homeschooling families thought of Otter B Free, visit the Homeschool Review Crew!