This post contains affiliate links, which means I might make a small commission if you make a purchase. This does not affect your cost. Thank you!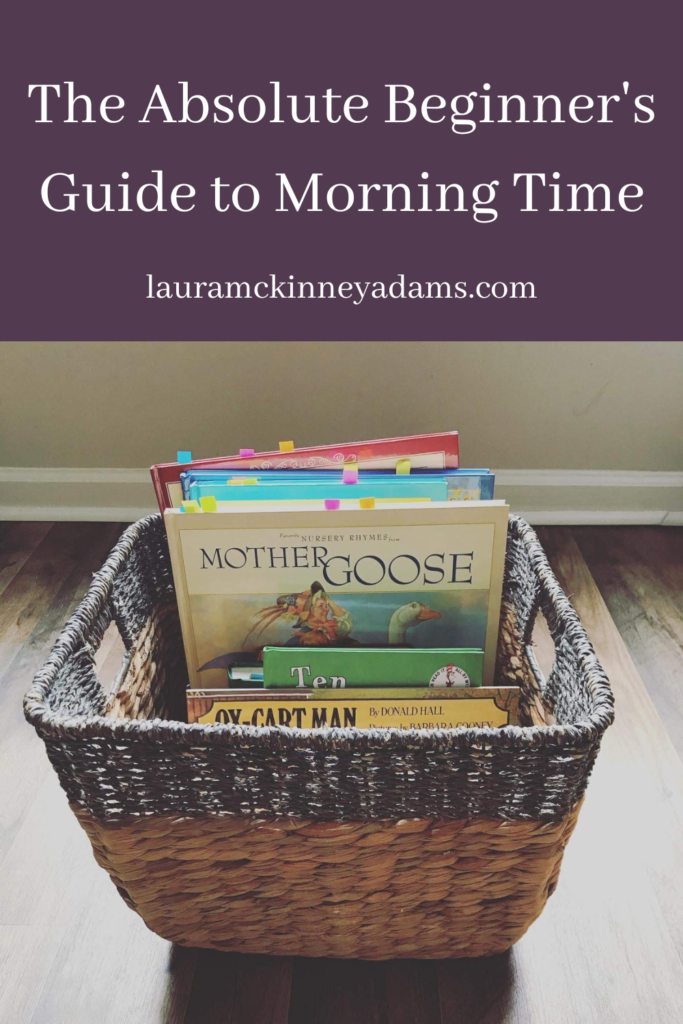 Before I had children, my notion of read-aloud time was idyllic. My children would sit quietly and attentively, without any sort of training from me. They would hang onto my every word.
Hahahaha. When we started our beginner morning time, my expectations were shattered.
What is Morning Time?
Morning time is a concept popularized by Cindy Rollins.
Morning time is when a mom and her children gather together to do family subjects and build their family culture. In my house, morning time includes Bible, history, science, read aloud stories, picture study, composer study, hymns, and memory work.
Most real children need guidance, direction, and a bit of loving leadership in order to learn how to behave appropriately during morning time.
I began a beginner morning time with my oldest when he was two. I wanted him to learn how to sit and listen to the Bible. We started with only five verses. I never read more than five verses at a time until he could handle listening to that much with ease. Later, we worked our way up to ten verses, and eventually a full chapter.
When reading the Bible to toddlers, I try to read portions that have simple sentence structures. The different human authors in the Bible have varying styles.
Take for example:
John 1:1, written by John
In the beginning was the Word, and the Word was with God, and the Word was God.

John 1:1
In contrast, Paul's sentences meander on for a long time. This passage is a single sentence.
For God is my witness, whom I serve with my spirit in the gospel of his Son, that without ceasing I make mention of you always in my prayers; making request, if by any means now at length I might have a prosperous journey by the will of God to come unto you.

Romans 1:9-10
When my son was 2, we spent a lot of time in the Gospels and in Proverbs. I recommend starting there for young children.
After Bible time, we would move on to reading picture books. During read aloud time, I allow playing quietly with toys, coloring, or moving around the room.
Even now, at age 6, I still permit movement or playing quietly with toys.
Start small! Don't launch into an hour long morning time routine right away. Build up slowly.
Start today! I believe in you. Consistency goes a long way.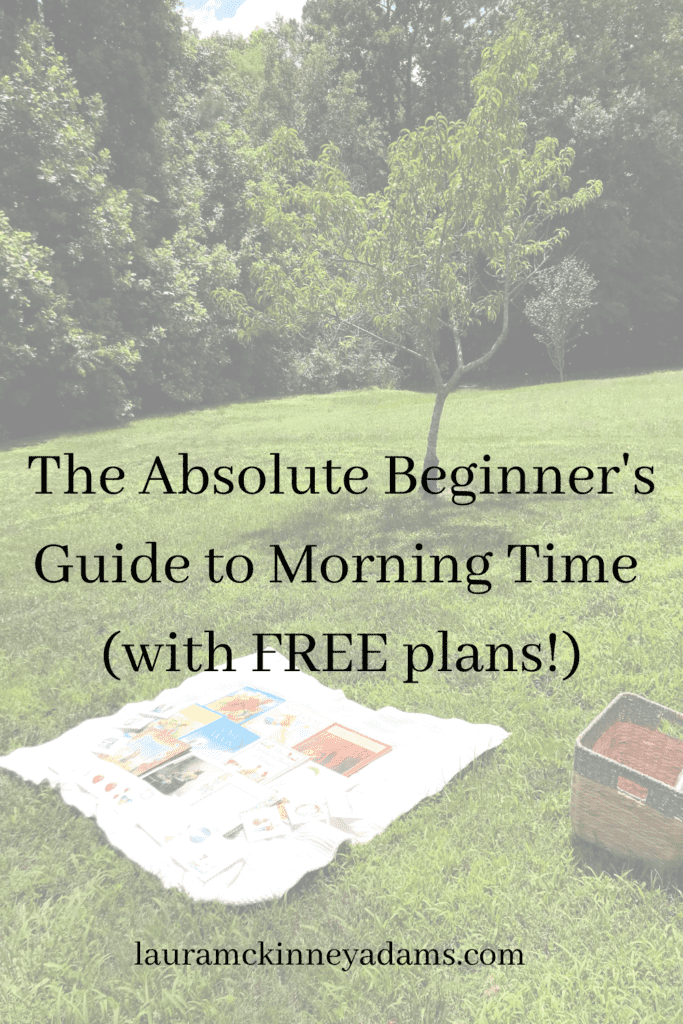 To receive a morning time plan curated especially for very young children, subscribe to my email newsletter below! After you sign up, you will receive an email with a link to the download.