This post contains affiliate links, which means I might make a small commission if you make a purchase. This does not affect your cost. Thank you!
Disclosure: I received this complimentary product through the Homeschool Review Crew.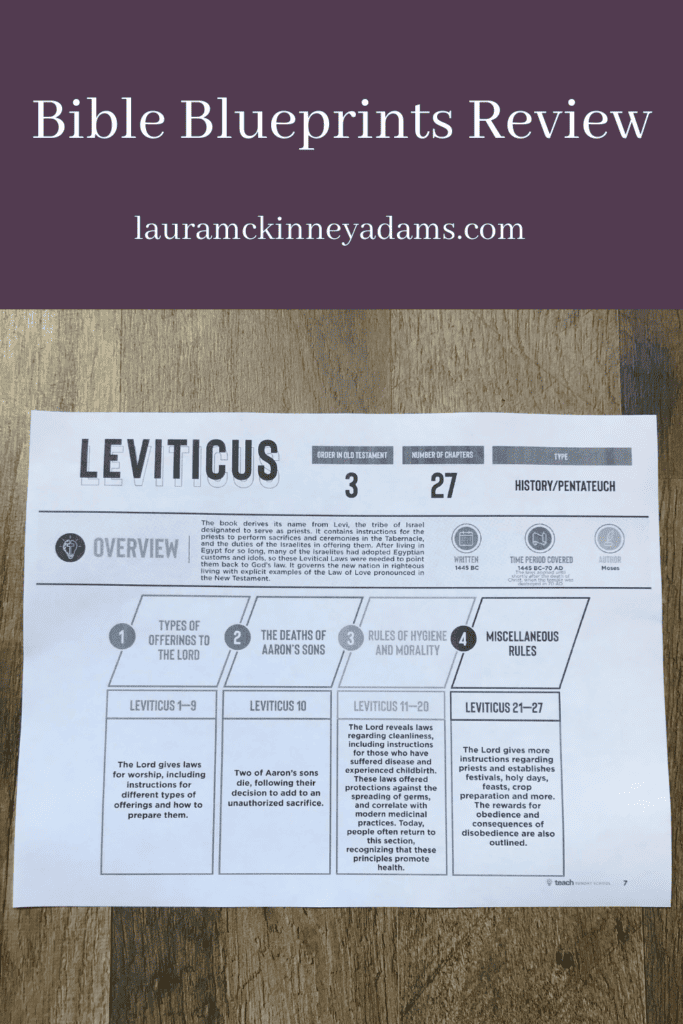 Today I'm writing a Bible Blueprints review, courtesy of Teach Sunday School. Teach Sunday School offers a variety of printables to enhance your Bible study. Bible Blueprints offer an accessible introduction to each book of the Bible for personal or group study. In a homeschool setting, I think they would be a great resource for morning time.
I had the opportunity to review their Old Testament and New Testament Bible Blueprints. I received PDFs which I then printed out for ease of use.
Each book of the Bible gets a single page study outline. The outline covers a basic content summary, the time period, the human author, the genre, the major themes, the order in the biblical canon, and the number of chapters in the book. The graphic design is appealing and the layout is simple to understand.
If you are studying a lesser known book of the Bible, the information included could be helpful! Levitical law can be intimidating, but Bible Blueprints break it down in a manageable way.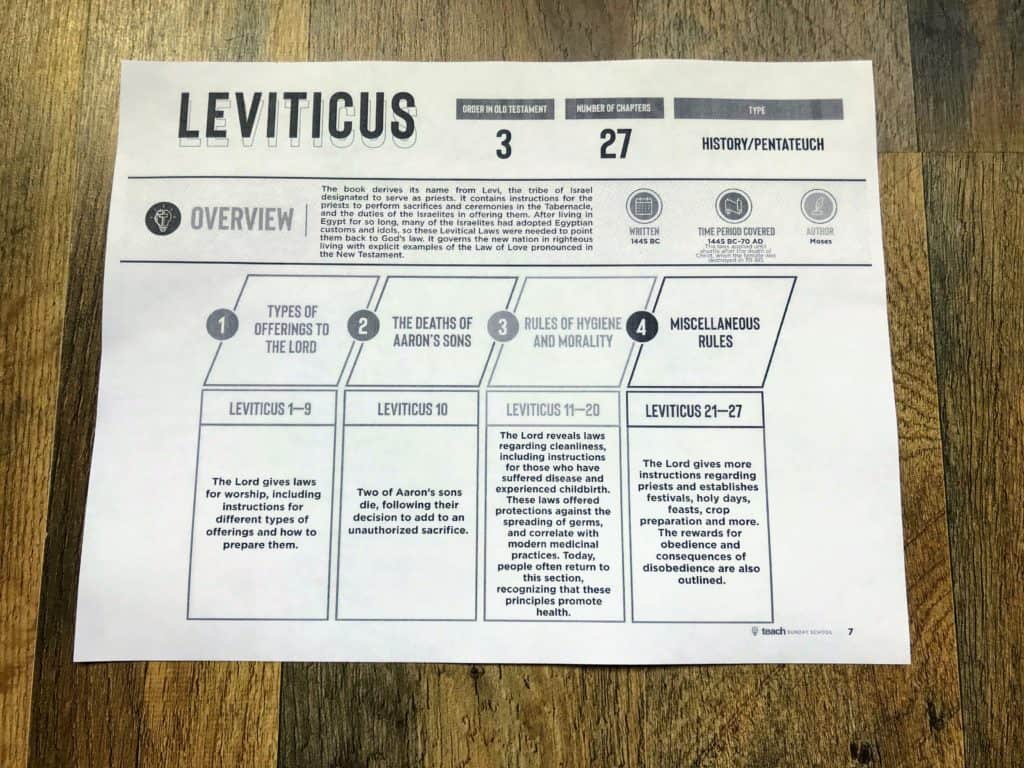 While the company's name is Teach Sunday School, their products are also appropriate for individual and family use. I think 4th graders and up could use the Bible Blueprints independently. Younger children could be included in family devotions. If you are an adult who would like some guidance in your personal Bible study, it could be a user-friendly option for you.
I earned my bachelor's degree at a Christian university that required Bible and theology classes. Much of the information included in Bible Blueprints was covered in those classes. In my post-college adulthood, I've realized that many Christians simply don't have the opportunity to learn things like biblical genres and historical context. Consequently, they tend to shy away from more intimidating parts of the Bible, such as the Old Testament law and the minor prophets.
If you are in that situation, I would encourage you to seek out a resource like Bible Blueprints. Gaining a deeper understanding of Scripture enhances spiritual growth. All of the Bible is there for a reason – even the intimidating parts. In the Levitical law, we see the kindness of God in telling his people to be mindful of hygiene. Remember, this pre-dates germ theory – if they hadn't had these laws, they would have suffered much more disease! It also reminds us that God tells us to do things for a reason, even if we can't comprehend the reason with our current level of understanding.
To learn more about Bible Blueprints, check out my friends' reviews at the Homeschool Review Crew.