This post contains affiliate links, which means I might make a small commission if you make a purchase. This does not affect your cost. Thank you!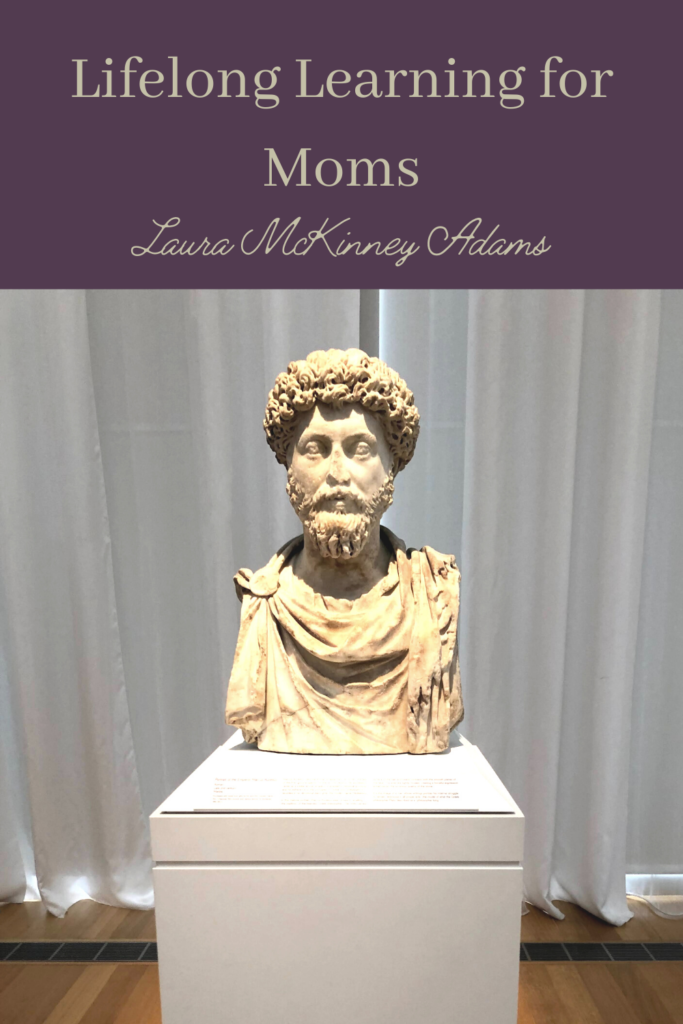 "Laura, I didn't know you could sing!"
My twelve year old sister sounded surprised to hear me singing karaoke with her in my living room. Her revelation hit me like a sucker punch to the gut.
After taking a moment to gather my wits, I told her of course I could sing. Didn't she remember my musical theatre performances? Didn't she remember all of the choirs?
She didn't, because I went away to college when she was 4 years old. Since then, I'd focused my energy first on finishing my bachelor's degree, and then on marriage and motherhood. I had focused on…precious little else. 
And with a jolt, I realized that I had lost things that were woven into the essence of my being. In the ten months since that chat, I've worked towards reclaiming parts of my personality. Charlotte Mason's concept of mother culture gave me language for my experiences. While the implementation of the things I love looks differently than it did eight years ago, they're at least present now. 
Some of them sit safely in a china cabinet, waiting to be taken out for the right occasion, but some of them are a dash of spice on my daily routines.
There are two main sorts of personality reclamation that I practice: pursuing bits of beauty and wonderment, and pursuing personal growth.
Bits of beauty and wonder can be found everywhere. We listen to classical music and look at lovely art as a part of our homeschool studies. I simply adore this, and my enthusiasm is catching on, as my three-year-old son now requests "the winter song." 
Here are some simple ways to incorporate beauty, or "mother culture," into your day:
Put some flowers in a vase
Play music – play it yourself if you can, or play a recording. Share the joy with your children.
Take a moment to enjoy God's creation
Pursuing growth looks like practicing a lifestyle of learning. If I want my children to be enthusiastic about learning, I need to model it for them. In the 1890's, Charlotte Mason called this "mother culture." In the present day, Julie Bogart calls it "being an awesome adult."
For myself, pursuing growth looks like participating in the 100 Days of Dante project, taking a course on classical education in the homeschool environment, and joining a just for fun class on creating a capsule wardrobe. I've also been slowly hacking away at reading the classics for the past few years. All of these practices celebrate the fact that I too, am a whole person.
Regarding mothers, Charlotte Mason wrote, "Then it is that she gets overdone. Then it is that she wears herself out. Then it is that, in her efforts to be ideal wife, mother, and mistress, she forgets that she is herself. Then it is, in fact, that she stops growing. There is no sadder sight in life than a mother, who has so used herself up in her children's childhood, that she has nothing to give them in their youth."
I am deeply devoted to my children. And I also loved watching Hamilton on Disney+ with my husband, and I relished reading Jane Eyre, and the piece of Anne of Green Gables fan art in my daughter's room fills me with joy.
Perhaps someday I'll carve "palaces out of paragraphs" like Lin-Manuel Miranda's Hamilton. For now, I'll try to pursue wonder and personal growth.