This post contains affiliate links, which means I might make a small commission if you make a purchase. This does not affect your cost. Thank you!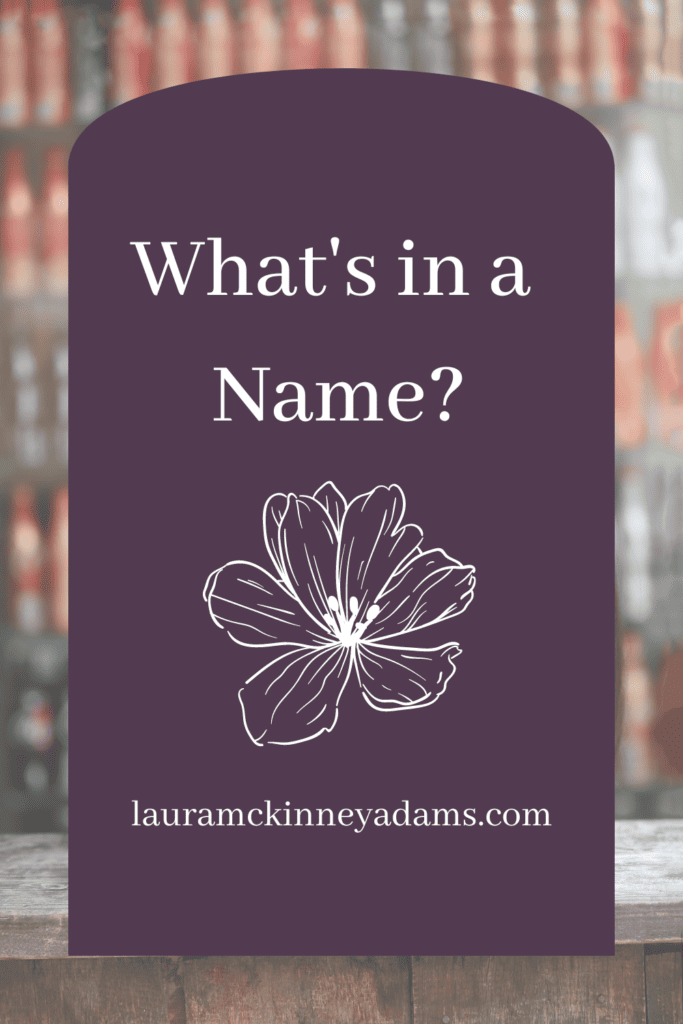 I firmly believe that names have value. Using a name is caring enough about a person to notice the details of who they are. It communicates that the owner of the name is valuable. In contrast, a person whose name is forgotten often feels as if they, themselves, are forgettable, left out, and alone.
I met Carreen on Instagram. I found her via a hashtag about classical education, and soon found myself delighting in her every post. We've had some edifying and educational conversations over DMs, especially about being Whole People, but that is a topic for another time.
One day, she was posting some general "get to know me" types of things on her Instagram story. She mentioned that her name is pronounced Cah-reen, not Cuh-reen. Like many other words that I have only read and never heard spoken aloud, I was mispronouncing it. Once I realized, I began reminding myself that it's Cah-reen every time I read it online. I'm thankful for her presence in my online space, and using her name correctly is a way of respecting her.
Names can also show affection. Carreen has a beautiful Instagram post about the differences between naming and labeling. Naming is loving, while labeling is often merely spiteful. Think of it: when you call your neighbor Edna, do you say it in a kind way? Conversely, when you refer to your political opponents as Those People, is that meant to be a term of endearment? Probably not.
Naming a child is a first act of love by parents. Babies are named before the parent knows much about them. Yet most of us choose names that are rich in meaning. They speak to our faith, our culture, our values, or even our hopes and dreams for the child. My children are named after heroes of the Christian faith. The Royal Family uses traditional family names for their children. Some families pass down names for multiple generations in a row – I went to college with someone who was a fourth.
In fiction, character names are a form of stealthy creativity. Josephine March's preferred nickname signals to the reader that she is not a flouncy sort of girl. The Depression era American Girl character's real name is Margaret Mildred Kittredge, but we quickly learn that she goes by Kit and that she isn't one for stereotypically feminine pursuits.
In one of my favorite novels, Anne of Green Gables, one of Anne's schoolmates is named Moody Spurgeon, and he is going to be a pastor. The inhabitants of small town Avonlea nod their heads. But of course he'll be a preacher. How could he be anything else with that name?
More important than any of these is the idea of a name as a synonym for reputation. Proverbs 22:1 says "A good name is rather to be chosen than great riches, and loving favour rather than silver or gold" (KJV). The New Living Translation uses the word "reputation" in place of "a good name." We build our reputations through our behavior each and every day.
As I wrote this piece, I considered what sort of reputation I would like to have, and the thought was humbling. I aspire to have many good character qualities, but when I'm honest, I fall short of them daily. I hope I make people feel loved, cared for, and valued. I hope I walk in humility and apologize when I fail.
I hope I do good, honest work that brings encouragement and help to others. That might just be the best name of all.
This post is part of a blog hop with Exhale—an online community of women pursuing creativity alongside motherhood, led by the writing team behind Coffee + Crumbs. Click here to view the next post in the series "A Name".