This post contains affiliate links, which means I might make a small commission if you make a purchase. This does not affect your cost. Thank you!
Disclosure: I received this complimentary product through the Homeschool Review Crew.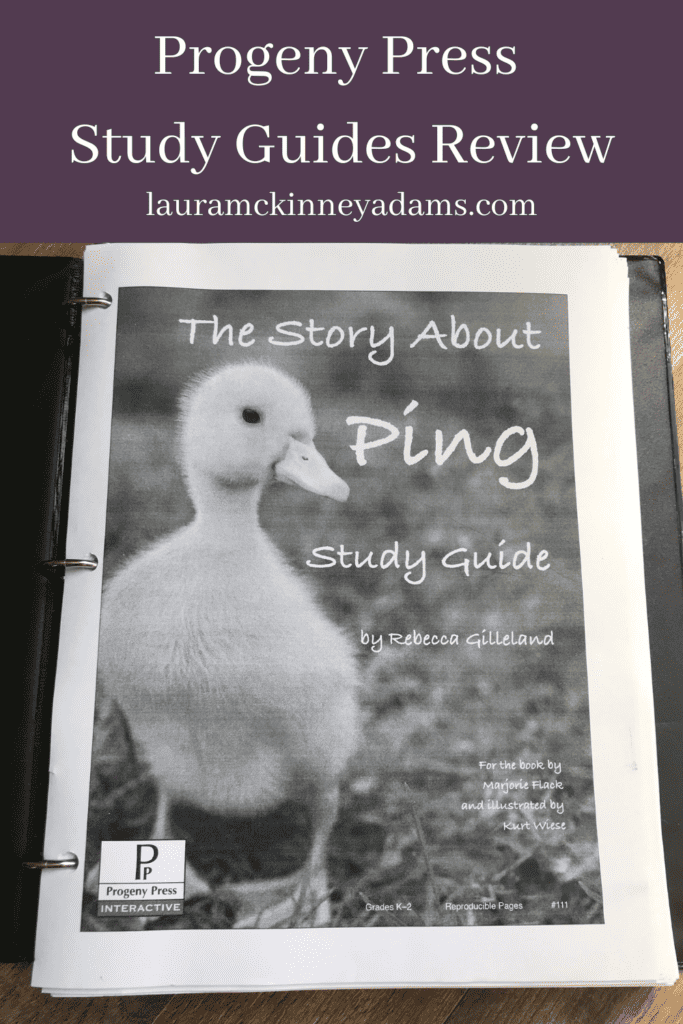 My son and I enjoyed working on a Progeny Press review together! Progeny Press produces study guides for literature for homeschool students. We received The Story about Ping Study Guide.
The Story about Ping Study Guide is designed for grades K-2. The e-guide is in a PDF format. I printed it, three hole punched it, and put it in a binder for ease of use. The book needs to be purchased separately. I already had a copy of The Story about Ping on hand, but you can also order a copy directly from Progeny Press.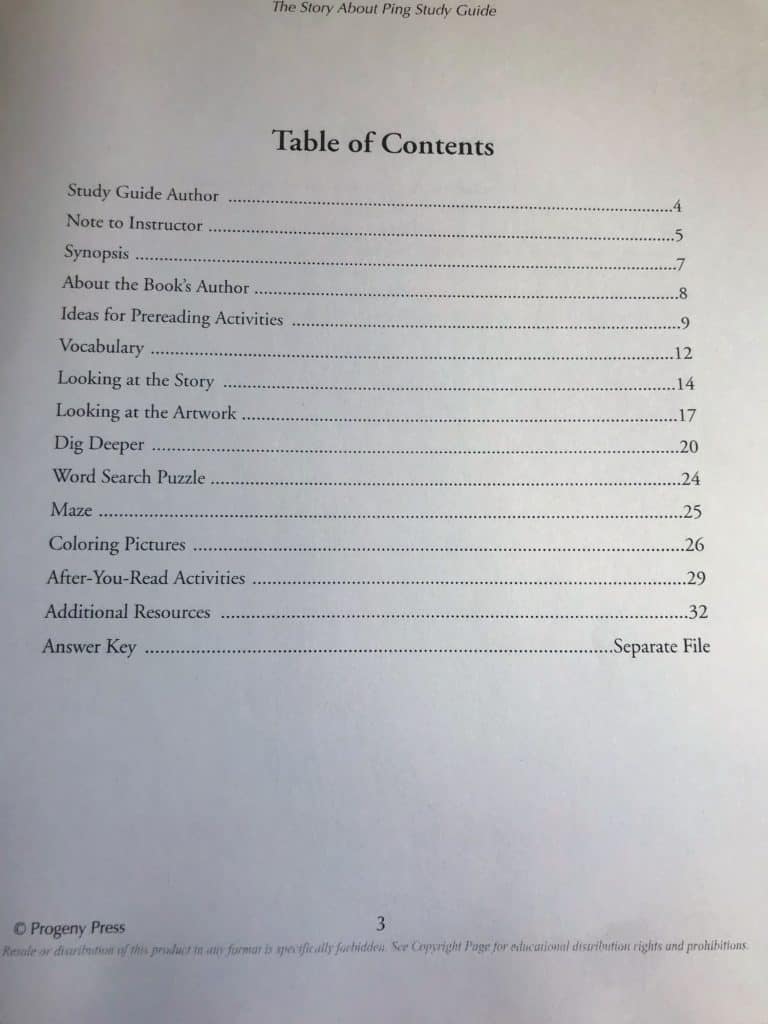 Before we began reading the story, we did some of the pre-reading activities. I liked how the study guide tied in the Bible with the story. In this case, we talked about how God created ducks on day 5. We also learned some scientific facts about ducks.
There are links to several YouTube videos about ducks and ancient China. Since we are studying ancient history and biology topics this year, this tied in well with our other subjects. My 1st grader enjoyed learning about the characteristics of ducks and the time period of the story.
Another section of the study guide draws attention to vocabulary words in the story. We are always trying to work on vocabulary here, so I appreciated that feature.
As I read the story with my 6 year old son, we paused and discussed the questions in the "Looking at the Story" section of the study guide. The "Looking at the Artwork" section suggests ways to talk about the pictures with your child. Studying the pictures aids the child in learning how to pay attention to detail, which is an important skill for future academic success. My son liked this component the most.
The "Dig Deeper" section was a bit advanced for my son, but would probably work well with a 7 or 8 year old. The maze and coloring pages are adorable!
In addition to The Story about Ping Study Guide, Progeny Press sells study guides for a wide variety of literary works for all ages. You can check out their other offerings at their website.
My Homeschool Review Crew colleagues reviewed other levels of Progeny Press Study Guides, which you can check out by visiting the Crew website.