This post contains affiliate links, which means I might make a small commission if you make a purchase. This does not affect your cost. Thank you!
Disclaimer: I received this complimentary product through the Homeschool Review Crew.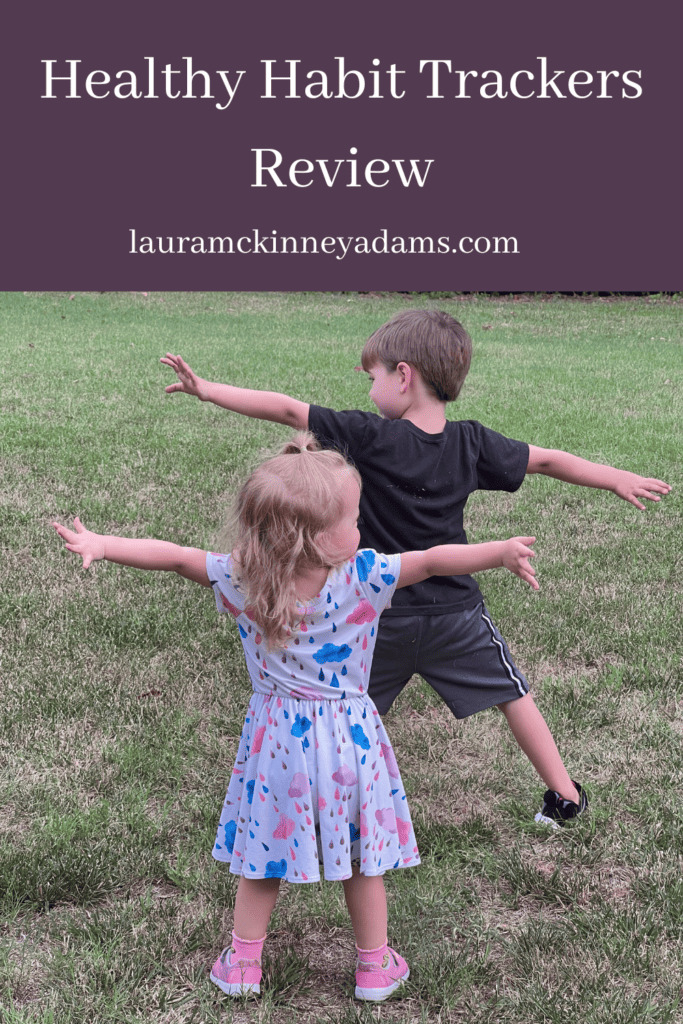 "Can I run around and be crazy?"
My six year old son asks this question every day, sometimes multiple times a day. We have a flat, sizable backyard, perfect for frolicking. I water the garden with my four year old son, and my six year old son and my two year old daughter chase each other. 
With this background in mind, we've enjoyed using the Healthy Habit Trackers from American Coaching Academy.
The Healthy Habit Trackers are a set of 12 printable charts. They're intended to be used for one month each, so it would take a year to complete all of the challenges. Each challenge has a theme for the 30 days. So far, we've used the flexibility challenge and the cardio challenge.
I chose to laminate my Healthy Habit Trackers for durability. We mark off each completed day with a dry erase marker. I like to hang the charts on the refrigerator so I can remember to follow through with my children each day.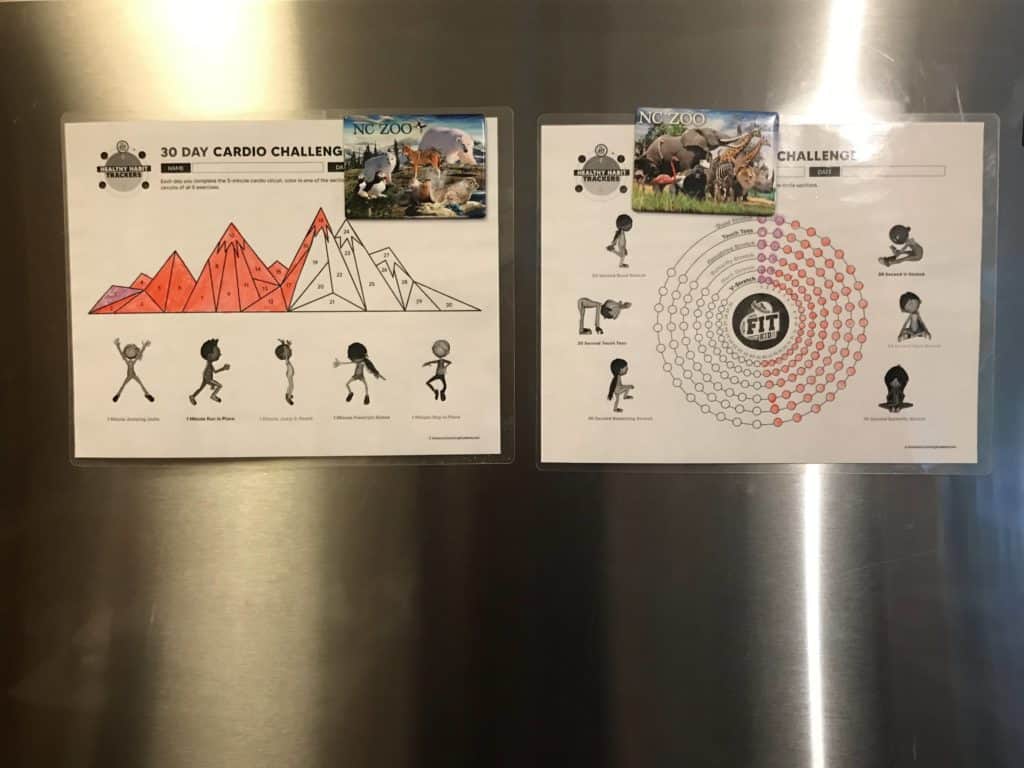 None of these activities are time consuming, which was important to me as a ringmaster of a three-ring circus..I mean as a mom of three little kids. 😉 We did them outdoors or indoors, as the weather or our whims dictated. My four year old and two year old participated along with my oldest. We had fun with it! My kids thought my jumping jacks were hilarious.
The Healthy Habit Trackers are affordable. The graphics are attractive and appealing to children. I liked how they incorporated a holistic view of healthy habits. The primary topic is physical exercise, but the challenges also include household chores, kindness to others, and nutrition.
This particular product is best for either young children or children who are new to the world of fitness. It takes 5 minutes to complete each day's assignments. A child who is already playing a sport or who already has a regular fitness routine would enjoy some of American Coaching Academy's other product offerings.
Visit the Homeschool Review Crew website to see what other real homeschool families thought of Healthy Habit Trackers!