This post contains affiliate links, which means I might make a small commission if you make a purchase. This does not affect your cost. Thank you!
Disclosure: I received this complimentary product through the Homeschool Review Crew.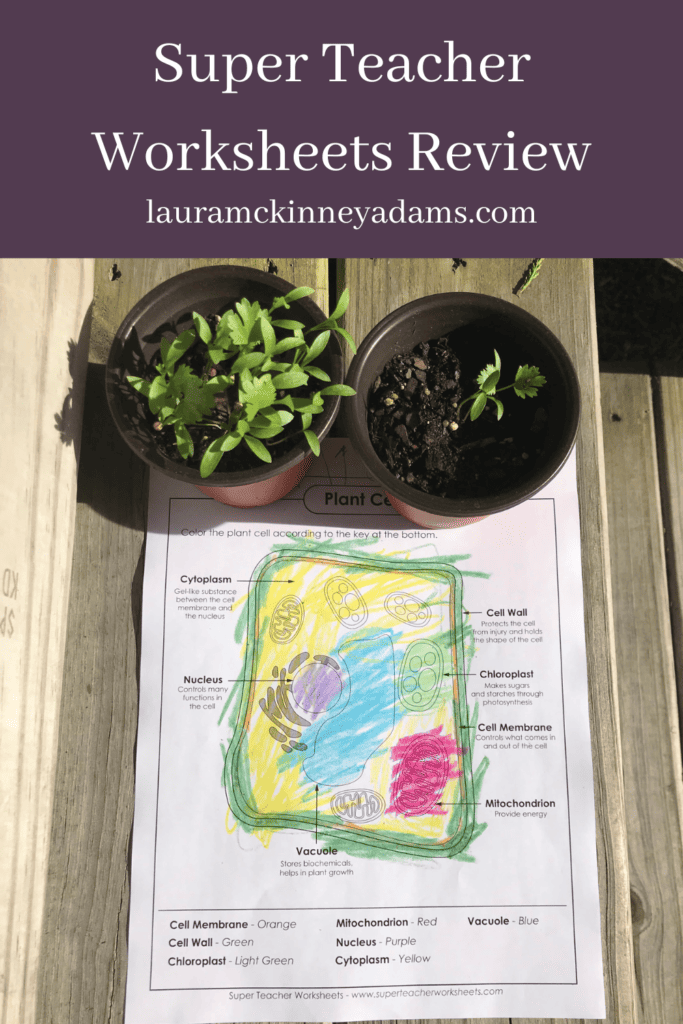 Super Teacher Worksheets offers fun printable worksheets for a vast array of subjects. I received a 1 year membership through my work with the Homeschool Review Crew.
While I'm not a huge worksheet person, there is a time and a place for them. I homeschool my 1st grade son while wrangling my 4 year old and 2 year old. A well timed coloring sheet is a sanity saver. Further, I've found that my 1st grader does best with worksheets when they're reinforcing something he's already studied. As we worked on our Super Teacher Worksheets review, we found they had many products that fit the bill.
The first word that comes to mind when I think of Super Teacher Worksheets is OPTIONS. There are options for every kind of printable worksheets imaginable. We used some for science, handwriting, coloring, spelling, math, and sight words. All three of my children tried the worksheets.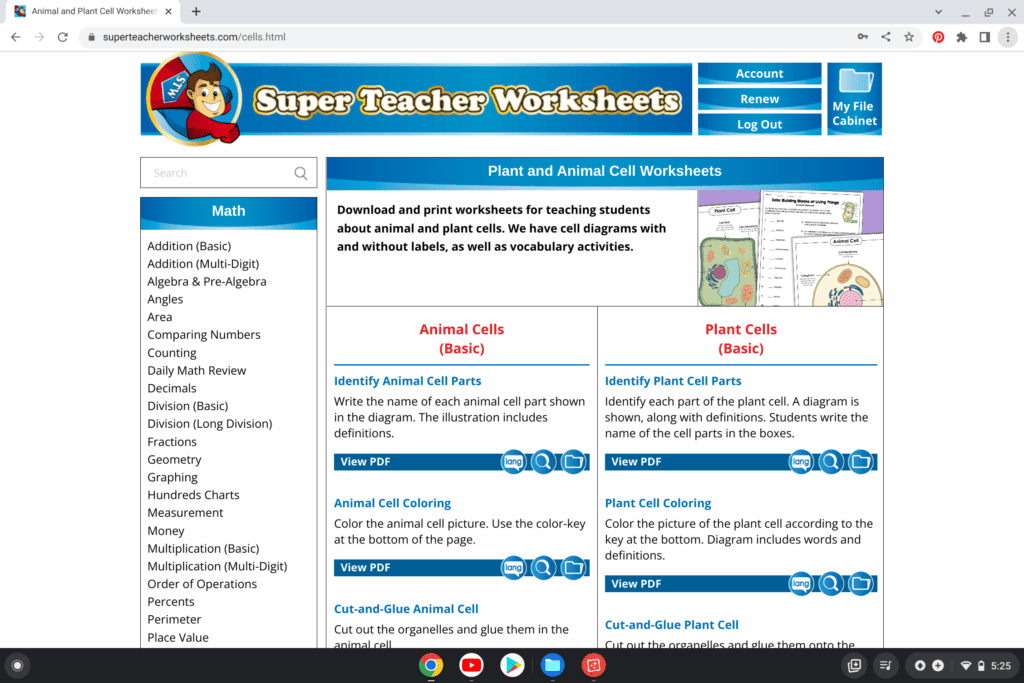 The science worksheets were a particular favorite at our house. My son typically views coloring as a pointless exercise, but he enjoyed color coding the parts of a plant cell. We've been studying biology topics this year, and the science worksheets served as reinforcement. Cellular biology involves such unfamiliar terms that review is crucial. When is the last time you used the word vacuole in everyday conversation?
We can always use more handwriting practice, so the letters and numbers sheets were highly useful. My 1st grader is just beginning to work on spelling. He really liked the cute illustrations on the spelling worksheet pages. He felt quite proud of himself when he went through the Dolch Sight Words cards and realized how many he already knew. We used the hundred chart every day.
My 4 year old and 2 year old loved the dinosaur themed worksheets. They kept them occupied so I could work with my 6 year old. I'm calling that a win!
The 1 year membership is quite inexpensive, and can be used for multiple children in one family.
To read about how other real homeschool families used Super Teacher Worksheets, visit the Homeschool Review Crew.