This post contains affiliate links, which means I might make a small commission if you make a purchase. This does not affect your cost. Thank you!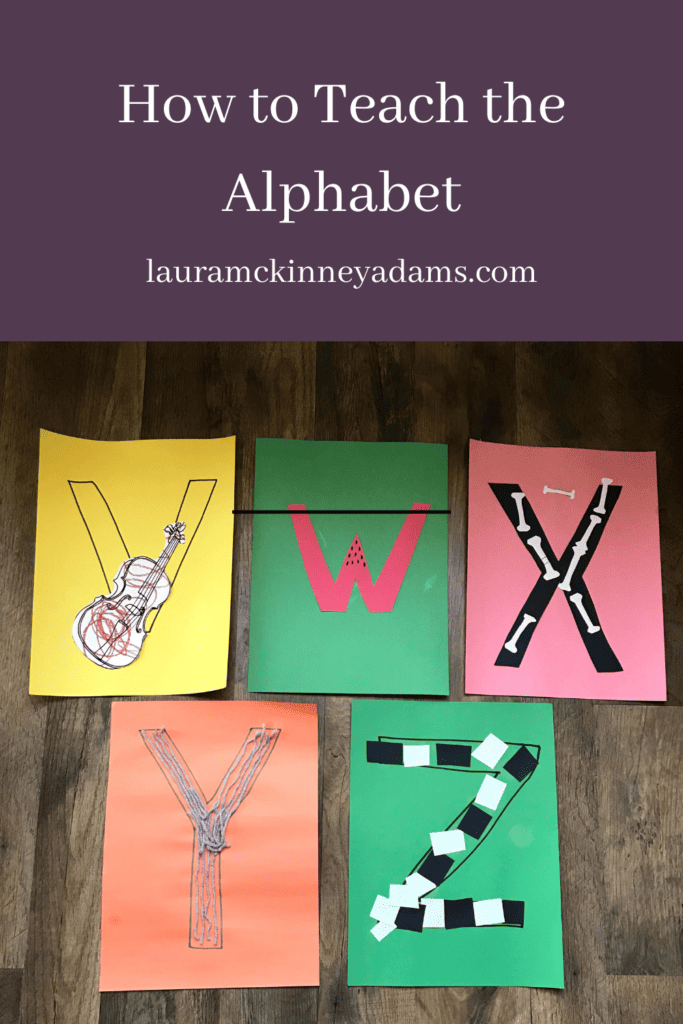 Many new homeschool parents wonder about how to teach the alphabet. I taught preschool in a classroom setting for two years, and I've taught preschool in a homeschool setting for two years. One of my primary goals for any preschool student, be it my own child or someone else's, is letter recognition and letter sounds. Here are some strategies you can use to teach the alphabet!
Display the letters. I have a beautiful set of alphabet cards from Gentle + Classical Press hanging in my play room. Young children recognize the animals and images on the card. When they say something like, "I see a penguin," I'll point out that penguin starts with P and say the /p/ sound.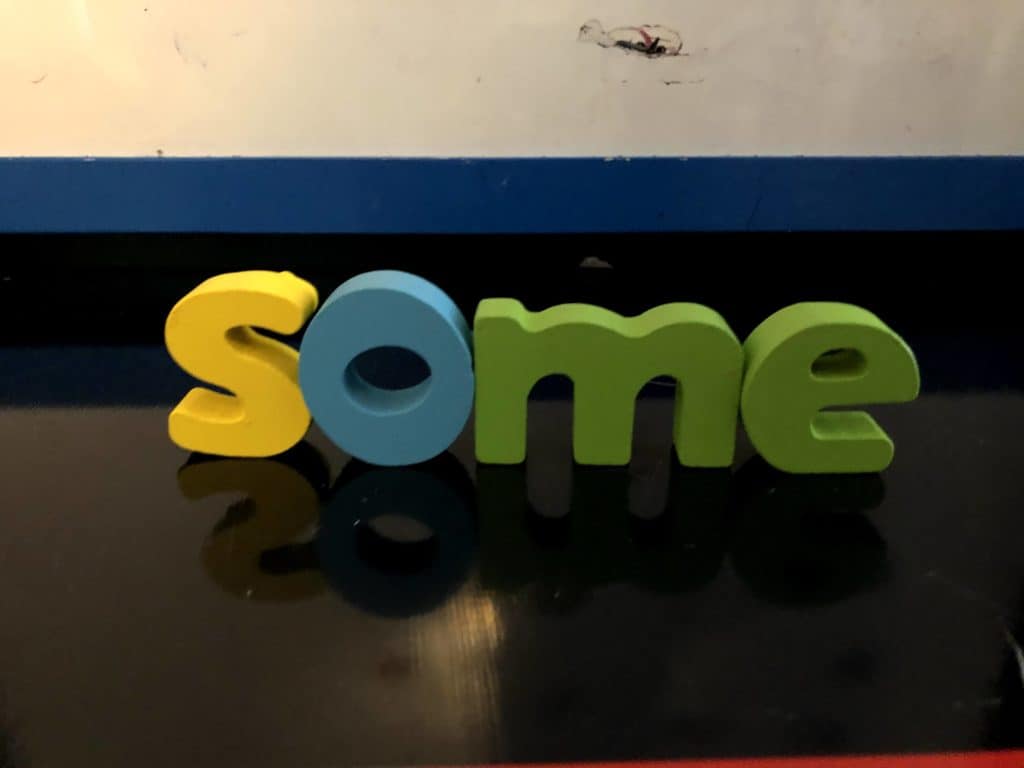 Play with the letters. I bought a wooden alphabet puzzle from Walmart for my oldest a couple years ago. I believe it cost about $5. This one from Amazon is similar, but a bit more expensive. My oldest learned his letters when he was 3, but he still plays with his alphabet puzzle. Now he uses the letters to spell out words.
When he was a preschooler, he found great entertainment in holding up each letter and having me say the sound. Eventually, he caught on and started demonstrating his newfound knowledge to his toddler brother.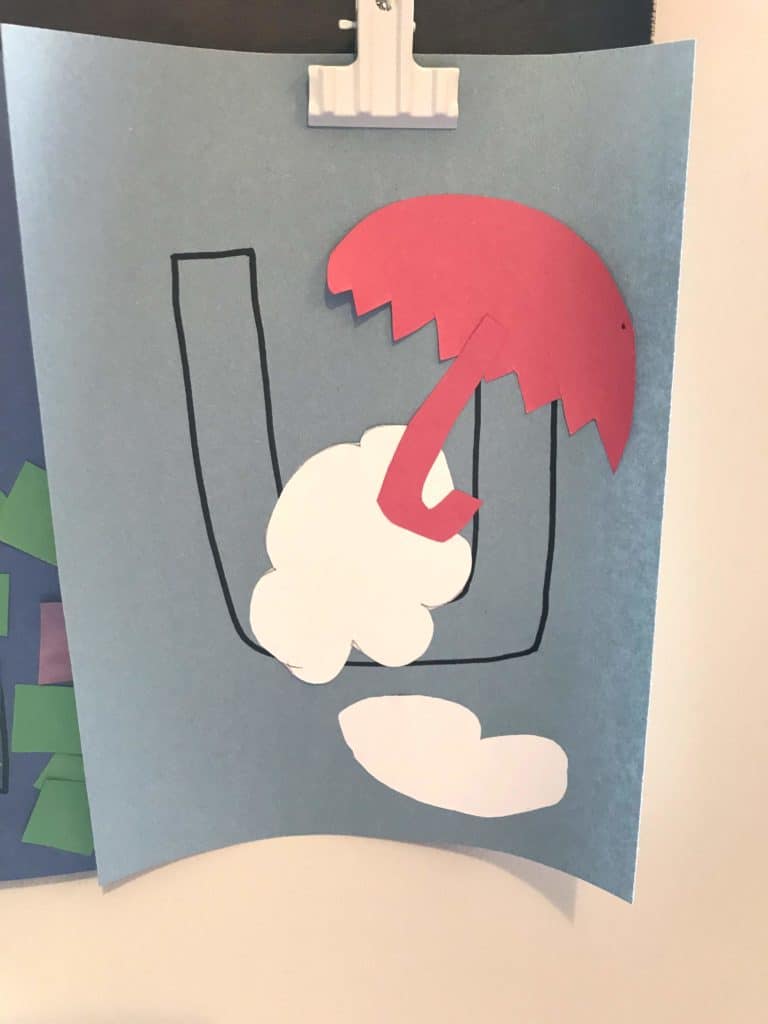 Craft the letters. Three and four year olds enjoy making simple crafts out of construction paper and glue sticks. Numerous ideas are available on Pinterest.
Sing the letters. "The A says /a/. The A says /a/. Every letter makes a sound, the A says…/a/." I believe in limited screen time, but I also believe that an educational 30 minute video can be a sanity saver. I recommend this set of Leap Frog DVDs to all parents of preschoolers. The Letter Factory DVD is included in the set, and it is the quickest way to get a child to learn their letters and sounds. We watched it on loop when my middle son had the flu when he was just shy of 2 years old. By the time he recovered, he knew 12 of his letters.
This magnetic toy attaches to the fridge and sings the same songs from the Letter Factory video. It's cute and effective.
My family has enjoyed this simple set of magnetic alphabet letters.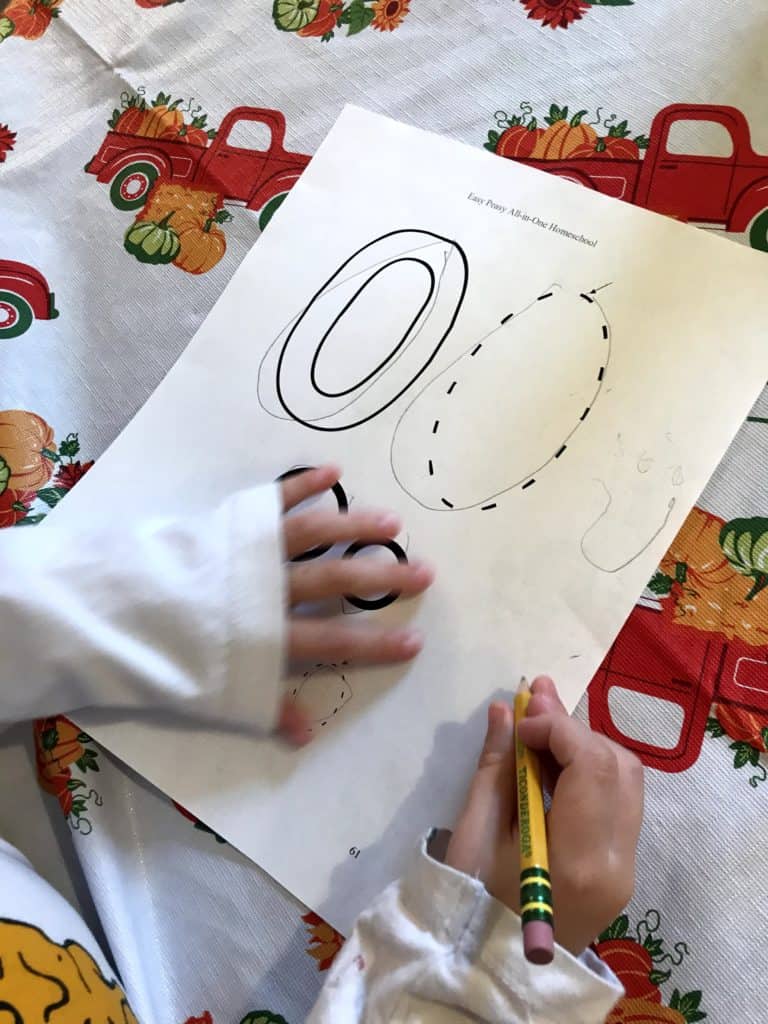 Write the letters. When I taught in a classroom setting, we used the Abeka K4 writing tablet. If you decide to go that route, choose the unbound edition. Children are less overwhelmed if you present them with only one page at a time. Further, trying to wrestle to keep a bound book open is an unnecessary obstacle for a beginning writer.
Personally, I don't think you need to spend a lot of money on preschool letter tracing worksheets, nor do you need to rush into paper and pencil work. If you child is ready to hold a pencil, pick up a simple workbook at your local Dollar Tree.
Alternatively, you can print the Easy Peasy All-in-One Homeschool Preschool Printables. I've used this with both of my boys. It's cheap and gets the job done!
This post is a part of the Blogging from A-Z Series. A is for Alphabet!