This post contains affiliate links, which means I might make a small commission if you make a purchase. This does not affect your cost. Thank you!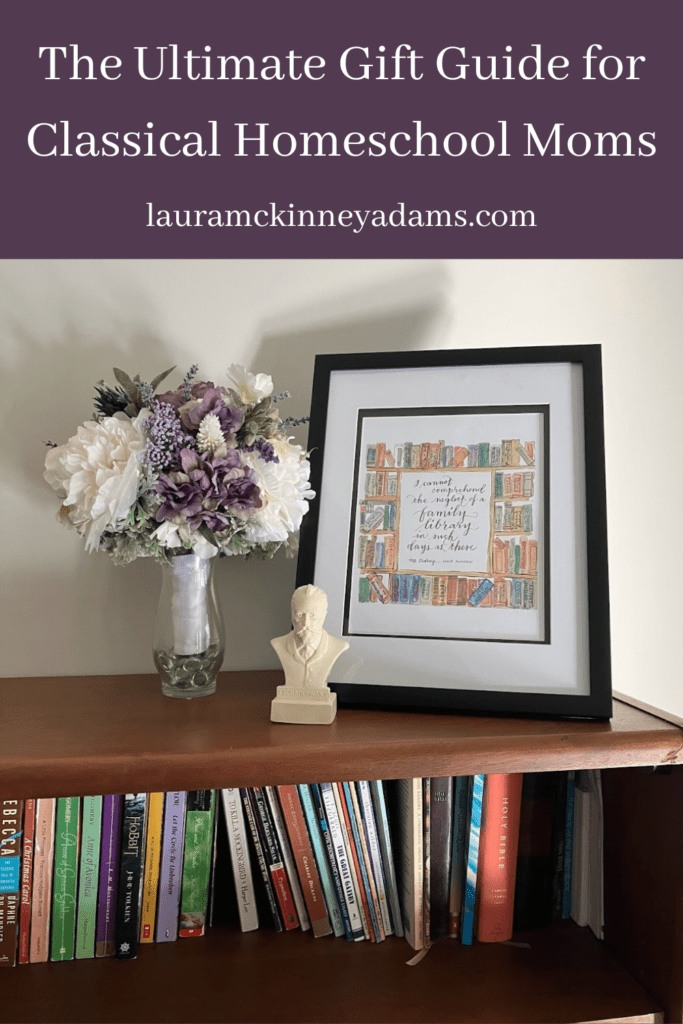 Christmas is coming, and sometimes husbands appreciate some gift ideas.
Practical Gifts:
Coffee – For obvious reasons.
And perhaps a cute coffee mug to go with it. These bookish ones from A Fine Quotation are just right for the literary mom, and purchasing one supports a homeschool family.
In the less tangible realm, how about some time alone?
She'll be the cutest mom at co-op in this Home Librarian t-shirt.
Encouraging Gifts:
If the classical homeschool mom in your life needs some encouragement, Teaching from Rest by Sarah Mackenzie will feel like a breath of fresh air.
Humorous Gifts:
The Ides of March Pencil Holder – This amuses me to no end.
Fun Gifts:
These stickers from Classically Chels look fabulous on any homeschool planner. I am partial to the "Truth Goodness Beauty" design.
I have this watercolor print hanging above my school bookshelf. Grace Under Pressure is another great small business to support.
Have a blessed Christmas season!